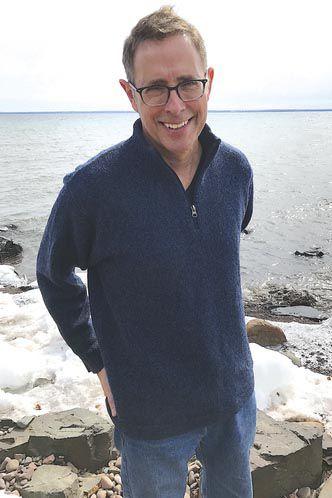 East Central Regional Library welcomes the community to the Cambridge Public Library for a special author visit featuring Minnesota author Leif Enger and his latest book, "Virgil Wander," the selection of the 3rd Annual ECRL Reads.
Enger will talk about his novel from 6:30-7:30 p.m. Monday, Nov. 18, at 244 S. Birch Street. 
All ages are welcome, and no registration is necessary. 
The author also will visit library branches in Hinckley (Nov. 16, 10:30 a.m.), Chisago Lakes (Nov. 19, 6:30 p.m.), Mora (Nov. 21, 6:30 p.m.), Aitkin (Nov. 23, 10:30 a.m.) and Princeton (Nov. 26, 6:30 p.m.). 
For more details, call 763-689-7390 or visit the events calendar at ecrlib.org.
Books will be available for purchase at these events from Scout & Morgan Books. 
About the book and author 
The first novel in 10 years from Enger, "Virgil Wander" is an enchanting and timeless all-American story that follows the inhabitants of a small Midwestern town in their quest to revive its flagging heart. 
Enger was raised in Osakis, Minnesota, and worked as a reporter and producer for Minnesota Public Radio for nearly 20 years. He lives on a farm in Minnesota with his wife, Robin, and two sons. He is the author of the bestselling novels "Peace Like a River" and "So Brave, Young, and Handsome."
These events are funded with money from Minnesota's Arts and Cultural Heritage Fund.