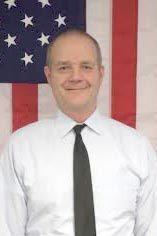 Isanti city council member Paul Bergley has reached a plea agreement stemming from his Oct. 13 arrest and charge of fifth degree domestic assault.
According to court documents, Bergley reached an agreement with prosecuting attorney Gregory P. Holly, of Holly Law, in which Bergley would plead guilty to a lesser charge of disorderly conduct. Holly was serving as prosecuting attorney due to the conflict of interest with Isanti prosecuting attorney Robb Olson since the incident occurred within Isanti city limits and Bergley's being on the city council.
In the plea statement, Bergley admitted, "I engaged in offensive, obscene, abusive, boisterous or noisy conduct or in offensive, obscene, or abusive language lending reasonably to arouse alarm, anger or resentment in others."
Under conditions of the plea agreement, it was recommended Bergley be sentenced to a stay of adjudication for one year, which means the conviction will not be placed on his record if he doesn't get arrested again during that year. Bergley must also take an anger management class.
Bergley will be officially sentenced on Jan. 23, 2020. At that time, the judge could accept the plea agreement or reject it and impose a sentence of up to 90 days in jail and/or a $1,000 fine. If the judge were to impose a more stringent sentence, Bergley would be allowed to rescind his guilty plea and take the charges to trial.
Bergley's conditions of release, which include having no contact with the victim and no possession of firearms, were also extended until sentencing occurs.