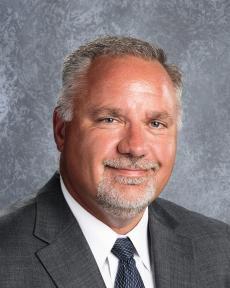 The Aug. 22 Cambridge-Isanti school board meeting was short, but bittersweet. With minimal agenda items listed, the meeting quickly progressed to the conclusion that several on the board were dreading – saying goodbye to superintendent Dr. Ray Queener.
"Your contributions you've made to our district and our kids over the last six years have been immeasurable," chair Timothy Hitchings said. "I appreciate everything you've done for us."
"The first time I heard you (Queener) speak was the student kickoff in the PAC," board member Carri Levitski said. "The speech you gave was monumental. I thought to myself, 'This is what a leader is all about.' In the three years I have known you, you have taught me so much. You are the epitome of what being a leader is all about. You have never accepted ineffective job performance. You have hired the best staff, and you have always exemplified our five character traits."
Finally, board member Gary Hawkins attempted to lead the room in the refrain from "Happy Trails to You."
"I think it's important to thank the community for all they have done for our district," Queener said. "We are blessed to have some great communities. Secondly, you will not find a better group of administrators. Thank you to the board for believing in me and our work. In a bit of irony, the farewell last night was in the same room that we had our interview dinner six years ago. It was a good way to start and end."
contract finalized for Dr. Rudolph
Earlier in the meeting, the board approved a contract for Dr. Nathan Rudolph to take over as the interim superintendent for the district. After brief negotiations, the terms of the contract were agreed upon as being for 10 months, with a salary of $146,000. 
"Thank you for your support," Dr. Rudolph said after the motion was unanimously approved. "I just want to honor the amazing work that Dr. Queener has done."
His first day on the job was Monday, Aug. 26, with the contract set to expire in June 2020. 
The next step will be for the board to decide how they would like to proceed in the selection process for hiring a permanent superintendent.