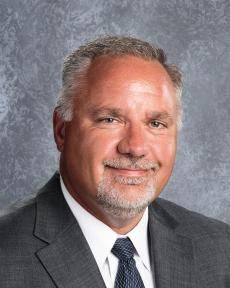 The May 23 Cambridge-Isanti school board meeting was moving along, with nothing unusual happening. Then came a last-minute agenda item – the last item before adjourning – which contained a bombshell unexpectedly dropped on almost the entire room.
"It is with very mixed emotions that I'm informing the school board that I will be stepping down as superintendent," Dr. Ray Queener said in introducing the agenda item. "It's mixed emotions because while it's hard to say so long to a great organization and a wonderful school district, I'm excited for an opportunity to be a senior consultant for TeamWorks International."
In making the announcement, Queener paid high compliments to the staff he will be leaving.
"When I sat at the interview table six years ago, I told the then-superintendent, 'I don't know how Cambridge-Isanti schools does what it does with the challenging financial situation.' I've come to know the staff over the last six years. That's the reason why we are able to do what we do. We have amazing people in the organization. I have had the pleasure of working with some of the finest administrators I have ever met."
Queener went on to list a litany of successes within the school district that have been accomplished in his tenure, while not taking sole credit for them.
"I am very proud of the work we – and I say we because this is a team effort – have accomplished in six years," he said.
Queener then credited the district as a whole. 
"This community is extraordinary," he said. "I think the support the community has for the school district is second-to-none. I think all of that is an important aspect, but it wouldn't be without the board and your support and willingness to take a risk and being innovative and supporting not only myself, but the team for the work they've done. I am very appreciative of your commitments and your wise consultation. It's been an honor and a privilege to work with you."
Queener will be leaving at a somewhat tumultuous time for the district. In the last year, the district has made a pair of controversial (according to some) decisions in breaking away from the Rum River Special Education Cooperative and then exercising their lease levy authority to begin construction on a new, $12 million building to house three special education programs.
The public scrutiny of those decisions was also recently amplified when the district was forced to perform a $4.9 million budget reduction for the upcoming school year. 
While not directly mentioning those controversies, Queener refuted the notion he was leaving because of them.
"This is a logical next step for me," he said. "I've been a teacher, a coach. I've worked in the technology arena, supporting technology at both the school and district level. I had an opportunity to move into district administration 18 years ago and supported principals and directors, and then six years ago coming here. Being able to continue to coach and to work with school districts, school boards and individuals is, I think, a great opportunity."
School board's reaction
In accepting his resignation, board chair Tim Hitchings thanked Queener for his work with the district.
"With a heavy heart, we receive your resignation," Hitchings said. "Thank you for all you have done for us as a board, for the students of our district and our staff and our community. We will miss your leadership, knowledge and wisdom you have so freely shared with us for these years. We respect your decision to leave, but know that you will be deeply missed, and we wish you all the best. Thank you for your service to our district. We have been made better because of you."
What happens next
Queener's resignation will become official on Aug. 23, which is less than two weeks before the start of the 2019-2020 school year. Until then, he indicated he will "dedicate and commit myself to making as smooth a transition as possible."
That transition will have to take place in relatively short order. To that extent, the board scheduled a study session to go over the hiring process on June 6 at 5:30 p.m.