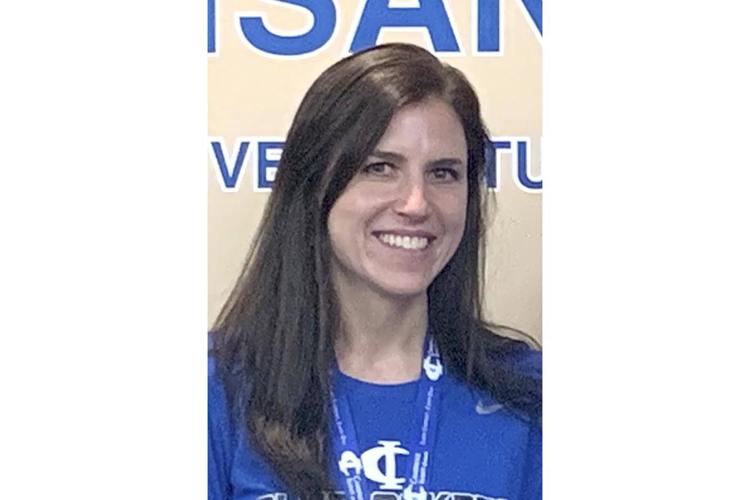 It turns out the Isanti County Commissioners didn't have to look too far to find their new county administrator.
After conducting interviews of the six finalists for the position Thursday and Friday, one candidate "rose to the top." 
After a short discussion immediately following the last interview on Friday, Dec. 6, the Isanti County Board of Commissioners offered the position to Julia Lines, and she has accepted.
"I'm really excited and honored to have been chosen," Lines said, noting she was impressed with the Isanti County Board and the department heads throughout the interview process. "I'm excited for this opportunity."
Lines is very familiar with the area as she currently serves as the Director of Administrative Services and Human Resources/In-House Counsel for the Cambridge-Isanti School District, where she has been in the role for over four and a half years. Besides that position with the school district, Lines is also a 1999 graduate of North Branch Area High School.
"I really loved and valued my time with Cambridge-Isanti Schools, and working with such great people," Lines said. "I'm excited for the bigger opportunity to serve the county, while  maintaining a great relationship with the school district."
Prior to that, Lines served as an Associate Attorney for Miller & Stevens, P.A., for seven months; Brendel & Zinn, Ltd., for six and a half years, and Woods & Thompson, P.A., for two and a half years. Lines holds a bachelor's degree in Psychology and a Juris Doctor degree.  
"She's very impressive," said Isanti County Board Chair Mike Warring. 
Other members of the board commented that they felt Lines has strong communication skills, is a positive person, loves the community and will bring strong leadership to the county. The board was impressed with her background in human resources and her legal degree. 
"We have confidence that she will bring a strong workforce culture to Isanti County," said Isanti County Commissioner Susan Morris.
"She's very passionate about serving," added Isanti County Commissioner Greg Anderson.
The commissioners' impression of Lines was echoed by what will be her former employer.
"Julia Lines is an outstanding administrator and leader. She made my transition into Cambridge-Isanti Schools much easier than I expected," said Cambridge-Isanti Superintendent Dr. Nate Rudolph. "I'm thrilled for her. She has earned the respect of so many people in the district and deserves this career advancement opportunity. She is an invaluable team member. I look forward to continuing to partner with her on issues that impact both our schools and our county. I know our county commissioners and employees will enjoy working with her."
Lines will begin her new position "sometime after the first of the year," according to the school district. Until that time, Lines "will work hard to ensure that the transition is as seamless as possible."
Editor's note: additional information was added to this story on Thursday, Dec. 12.