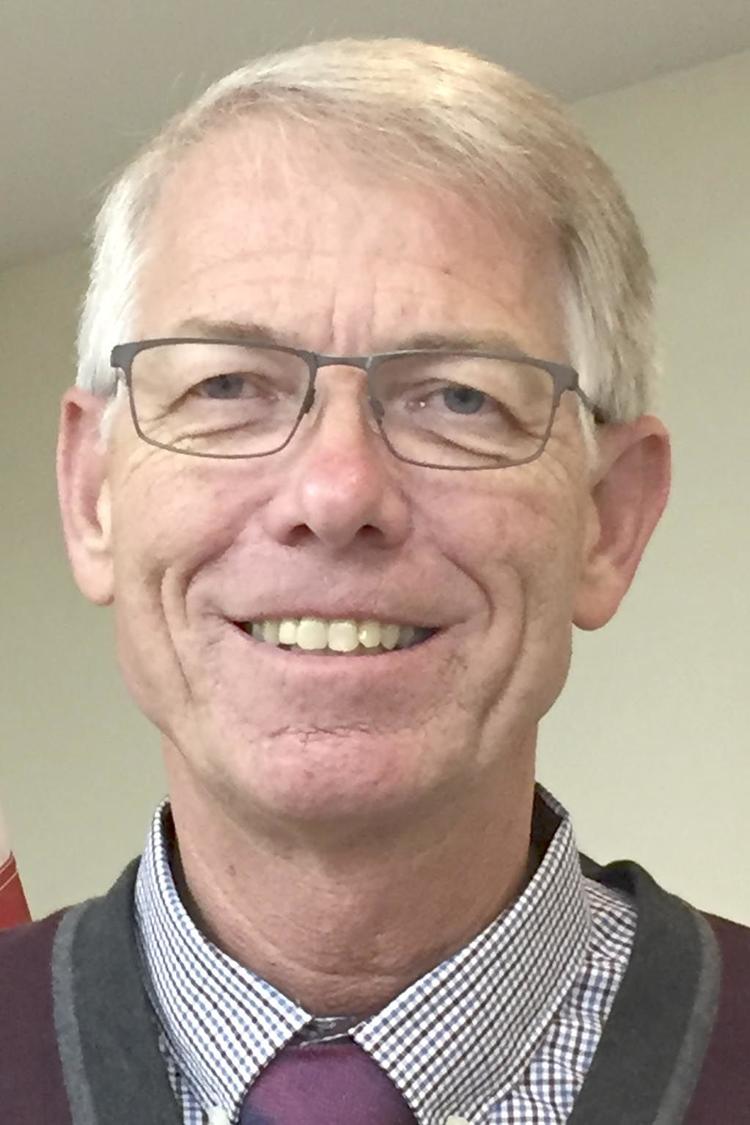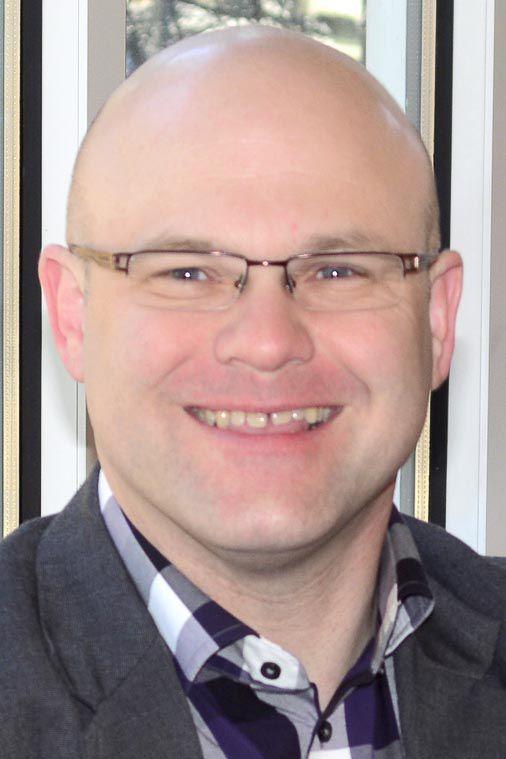 The events that unfolded during a three-and-a-half hour North Branch City Council meeting June 23 might best be described as an F-5 tornado touching down on City Hall. Fueled by speculation from social media and general town scuttlebutt, plus the discovery of an unusually large city attorney's bill, along with a legacy of extreme drama stemming from the North Branch Water & Light Commission, Mayor Jim Swenson unleashed a storm of "passionate" admonishments directed towards three of the council members and city attorney in general, but striking a direct hit on Council Member Brian Voss. 
Just like a tornado, however, the storm dissipated as quickly as it formed, leaving the "survivors" vowing to pick up the pieces and rebuild.
The catalyst for this storm were four agenda items requested by Voss, all of which were connected to information he had received regarding possible improper actions "on the part of city staff and/or appointed and/or elected officials in relation to the city's involvement with the affairs of North Branch Water & Light." The first of those four agenda items, which requested the hiring of an outside investigator to check into these allegations, was the one the sparked the heated discussion.
"I want to note to you (Voss) that the memo that you have implicates a number of people, elected officials, city staff, the city administrator, commission members," said Mayor Swenson. "You're implicating me and all the council members on this."
Further adding fuel to the situation, several social media posts initiated by Council Member Kelly Neider alerted the general public to the agenda items, prompting an overflow audience to show up, with over a dozen of them speaking in defense of Neider - who is currently one of the three Water and Light Commission members - as well as calling for a continuation of the changes Neider and Commission Chair Peter Schapps have initiated within the Water & Light.
A motion to table
Rather than summarizing his prepared motion, Voss threw everyone a curveball by instead making a motion to table the first of the four agenda items.
"The purpose of tabling this would be basically to put the cart in the right order," said Voss. "After reflection on this, that the process in which I established this was improper. I feel that a council decision to move forward may depend more on information on the next agenda item."
Swenson and Neider disagreed with that motion, which prompted the first of the mayor's tirades.
"I don't see any reason to table this," said Neider. "We've got the residents of North branch here, we've got the Union rep, the employees here. You've given this a lot of thought, council member Voss and I think we should move forward and get this on the table once and for all and not let our employees go through the next couple weeks wondering what the heck is going to go on and what shoe is going to drop next."
"The last 20 years I have lived in this community, water and light has been the big problem," added Swenson. "And all I heard for the last two weeks is 'what the hell is going on with this council? You're acting dysfunctional just like the previous one has.' We have a council member that is going wild. Now, he brings up something tonight, he wants us to vote on it, but now he doesn't like, so now he wants to make a motion (to table). I want this voted down and I want to move on and I want to go through this whole agenda tonight.
"Council Member Voss has brought this up for five, six weeks," Swenson continued. "He wanted a vote. We brought all these people in here tonight and now he's scared so now he wants to table it for two weeks. This needs to go away. This community is getting destroyed. There is going to be an investigation (against Voss) starting tomorrow."
Mayor Swenson also brought up the fact that the city had just received a bill from City Attorney Patrick Doran that itemized over 35 hours talking with Voss regarding this investigation. Swenson said the amount of the bill was over $4,200, which he stated was far more than previous councils, as well as other cities, typically pay.
Ultimately, the motion to table was approved 3-2, with Voss, Joel McPherson and Kathy Blomquist voting in favor. This prompted another outburst from Swenson, who then called for a 10 minute recess, concluding it with the demand that upon returning, one of the three prevailing council members make a motion to reconsider.
Round two
Following the recess, it was Voss himself who made a motion to reconsider the tabling of the agenda item.
""I'm sorry I upset you," Voss said. "I love this city too. I don't need this position. I don't need this stress. And I don't need to lose friends over this. I know in the last week I've lost a few over this, and as presiding officer (Mayor Swenson), I'm speaking to one. 
"There can't be a 'good boys club' when one person is overrunning the will of the council and directing things from the background," he continued. "That is the information I have been suggested that may be true. Our staff does a damn good job, even those that I may have to accuse. But when things happen in the background so that one person, an unelected official, can get their way, regardless of it's good or not, that's not how city governance is supposed to work. I love this city enough to put my name under the bus, so we can have a functioning council back. Part of this investigation is that it's not me calling the shots, or a group of three. The whole reason for this is so a neutral third-party can come in and get to the bottom of this. If I'm wrong, I'm willing to eat every bit of it."
Neider asked Voss to explain what these allegations were, but without naming any names in order to avoid violating any data privacy laws. Voss told the council that would be difficult to do. City Attorney Doran then reminded the council there was a valid motion to reconsider the motion to table, and that is what the discussion should be about, but "my gut tells me that information will come out following this vote." The motion to reconsider was approved 4-1, with McPherson being the lone no vote.
A sudden end
After the vote, Neider repeated her request for additional information regarding the allegations, to which Voss again stated that would be difficult to do, adding a request to consult with the city attorney to make sure what he said didn't violate any open meeting laws.
This prompted City Administrator Renae Fry to call for a second recess so that she could consult with both Voss and Doran. During that recess, Fry could be overheard yelling at the two.
Following that recess, Doran informed the council that Voss was now prepared to make a motion to strike the remaining agenda items and call for the meeting to be adjourned. Before that motion was made, both Fry and Voss spoke to the council.
"I know my role as city administrator is somewhat different in this circumstance," Fry said. "But sitting behind me is a majority of my staff. And my job is to serve this city to the best of my ability and that also means taking into consideration the best interests of my staff. 
"In talking with Mr. Voss, we talked through the fact the city, my staff, the team here at the city, everybody concerned is going to be best served if we simply close this chapter, close this door, close this topic, of this division and conspiracy or whatever the underlying claims and theories might be between the council and the water and light commission and let's move forward in the spirit of a brand new beginning. We have a great group of staff that has shown a capacity to work with the water and light staff. That so much can be gained by a spirit of cooperation, without having this 20, 30 years of history continuously being regurgitated, revisited and more importantly the hurts and the harms from that continuously being brought up." 
"I guess the easiest way to start is 'ditto,'" Voss concluded. "If there's anything to be learned from tonight, it is that what occurred here cannot happen again. I truly respect that, despite what I truly felt was my best intentions, it may have not been the best path forward. 20, 30 years of history, such that it is, let's just bury it."
Voss' closing statement was met with multiple "amens," followed by unanimous votes to strike the remaining agenda items from the agenda and to adjourn the meeting.