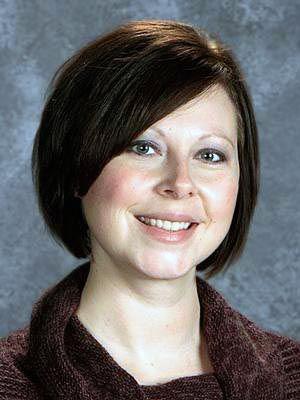 Cambridge Christian School recently announced superintendent and director Darin Carney would leave his position at the start of the new school year this week. 
Carney came to the school last fall after spending time in China overseeing a Christian school there. He will leave Cambridge Christian to be head of a school in Vietnam.
Taking on the position of interim superintendent/director is Sarah Newton Morrison, a long-time teacher and former director at the school.    
"Though I am sad to see him go, I am very excited for the opportunity to continue the momentum that Mr. Carney has helped us generate," Morrison said. "I was already slated to be the CCS principal this year and have been heavily involved in the process to enhance the school program as we partner together for our kids."
Morrison is a 1993 graduate of Cambridge Christian School, and obtained her bachelor's degree in Life Science Secondary Education from Bethel University in 1997 and began teaching at St. Louis Park High School. While there, she returned to Bethel to secure her master's degree in Educational Leadership. 
She has served Cambridge Christian in various capacities since 2001 including teaching science and health courses and acting as secondary principal.    
Other changes at CCS this year  
The school at 2211 Old Main Street S, Cambridge, will see other changes this year, according to Morrison. 
"Teachers have been switching classrooms," she said, "and some of our multi-level classes have been rearranged to better meet the developmental and educational needs of our students." 
Elective intensives have been added to the program with many partnerships in the community. Secondary students will have opportunities for CPR certification, car maintenance, woodworking, career search, artistic skills, science and math enhancements, off-site field trips and more, according to Morrison. 
Elementary students will experience music, art, computer, physical education and sign language classes in addition to their traditional courses. 
"I am very passionate about our vision for Christ-centered education," Morrison said. "Through strong partnerships with parents, we can invest in our students and educate the whole child. It is a commitment well worth the effort."