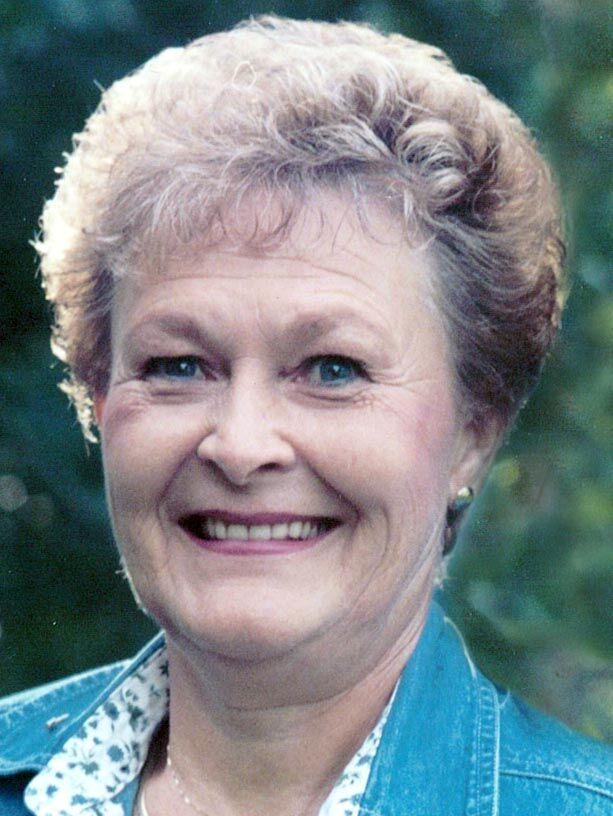 Betty Lou Clara Johnson, 84, of Stanchfield, passed away peacefully on Saturday, July 25, 2020 at her home.
Betty was born on June 25, 1936, in Howard County, Iowa to parents Arthur and Elma (Christenson) Waidelich. The family moved from Iowa to a farm near Grandy, MN where Betty grew up. On August 10, 1957, she married the love of her life, Dwaine Oliver Johnson. Betty and Dwaine started their family in St. Paul and in 1961 moved to Stanchfield and raised their three sons in the home where they continued to reside until their deaths. Betty worked various jobs while raising her sons but in 1977 she began working at the Cambridge Memorial Hospital as a Pharmacy Tech. She retired in 1998 at the age of 62. For the next 10 years, Betty worked Tuesday at the Outback Saloon in Stanchfield where she loved spending time with her friends and neighbors.  
In her younger years, Betty enjoyed sewing clothes for her family. She loved tending to her flower and vegetable gardens, and was a wonderful cook. She will be dearly missed by her loving family.
Betty is preceded in death by her parents; husband Dwaine; brothers, Jesse and Earl Waidelich; sisters, Marjorie Becklin, Arlene Gable, and Shirley Waidelich.
Betty is survived by her children; Steve (Carlyn), Mike (Jennifer), and Jeff (Rita); grandchildren, Brant (Tammi), Bryce (Amanda), Kim (Ryan) Kasl, Derek (Maggi), Becky, Ryan (Jessie), and Barry (Jenna); 12 great-grandchildren, Delaney, Avery, Sullivan, StoryJames, Benjamin, Luke, Lauren, Leighton, Anna, Grady, Claire, and Chase; sisters-in-law, Roena Johnson and Beverly Mattson; and many other family and friends.
A Memorial Visitation will be held from 3 -5 p.m. on Sunday, August 2, 2020, at the Rock Ingebrand Funeral Home in Braham. Internment will be in the North Isanti Baptist Cemetery. Arrangements are by the Rock Ingebrand Funeral Home of Braham. Condolences may be posted at www.aifuneralhome.com.