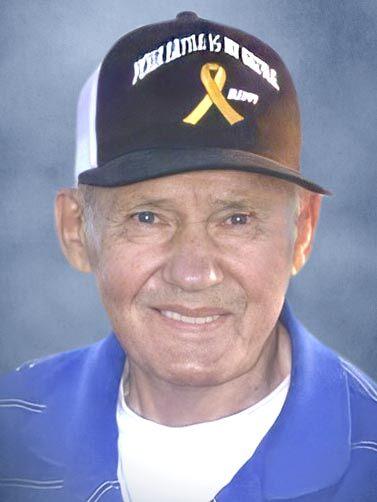 Donald Carl Nelson, of Cambridge passed away on Monday, Dec. 28, 2020, at home surrounded by family. He was 88 years old.
He was born Sept. 15, 1932, in Minneapolis, Minnesota to Carl and Ida (Johnson) Nelson. Don was baptized into the Lutheran faith in Minneapolis. At the age of 12 his family moved to Milaca and he was confirmed at Zion Lutheran Church. He attended grade school and Milaca High School.  
In January, 1953 he was drafted into the U.S. Army and was stationed in Japan during the Korean Conflict. He was honorably discharged in December, 1954 and continued in the Army Reserves for eight more years. Upon returning to Milaca, Don worked at the local grocery store and became a meat cutter. He also worked construction for a number years, building silos in the area.
On Dec. 1, 1962, he was united in marriage to Sandra Leaf at Calvary Lutheran Church at Rush Point. They lived in Princeton and Braham before purchasing their home just north of Cambridge and raised their five children.
Don worked as a meat cutter for several years at Red Owl, Super Valu and retired from Applebaum's in 1980.  
He was a member of Calvary Lutheran Church at Rush Point where he served on the church council and sang in the choir. He enjoyed deer hunting, fishing, tending to his vegetable garden and woodworking. Don loved his family and the time spent attending his children's and grandchildren's sporting events. Don and Sandy enjoyed an Alaskan Cruise they went on a few years ago, but couldn't wait to get back to their family. He stayed active and loved playing kickball, bocce ball and other activities with his family. He was always very competitive and always encouraged his kids and grandkids to be the best they could be at everything in life. Don never trusted anyone to maintain his vehicles and changed oil on all of his vehicles up until the age of 87.
He was preceded in death by his parents, sisters Sandy Ranzinger and Mary Nygard, brother Bruce Nelson, and granddaughter Madison Nelson. 
Don is survived by his loving family; wife Sandy of Cambridge, children Brian (Lisa) Nelson of Big Lake, Rick (Sheila) Nelson of Harris, Scott (Karen) Nelson of Cambridge, Dawn (Alan) Hanson of Cambridge, Terry (Kelly) Nelson of Cambridge, 17 grandchildren, 12 great grandchildren, brother Tom (Marlys) Nelson of Oak Grove, sister Virginia (Donald) Christensen of Rochester, sister-in-law Linda Nelson of Crystal Lake, IL, brother-in-law Dennis Ranzinger of Broomfield, CO, as well as numerous nieces, nephews other relatives and friends. 
A Memorial Service will be held at 2 p.m., Wednesday, Jan. 6, 2021, at Cambridge Lutheran Church. Visitation begins at 12:30 p.m. at the church. Condolences at www.carlsonlillemoen.com. Arrangements by the Carlson-Lillemoen Funeral Home and Cremation Services of Cambridge.