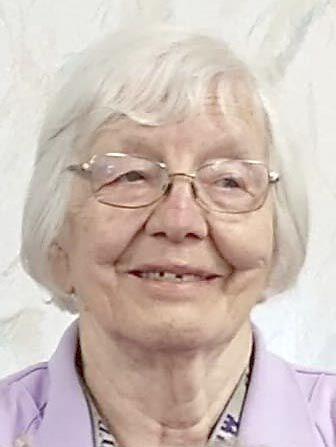 Doris Elaine Dee of Cambridge, MN went to be with her Lord and Savior Jesus Christ just two days shy of her 94th birthday Feb. 9, 2021.
Doris led a life full of love and family. She was one of nine children and there are countless cousins, nieces, nephews, children and grandchildren.
Doris loved to crochet and made numerous items for her church and family over the years. She enjoyed music and played the piano and organ at North Isanti Baptist Church. Dori loved sports and you could always find her watching a baseball game in the summer and college basketball in winter.  She and Milton enjoyed escaping Minnesota winters in Apache Junction, AZ for many years. Her passions were Jesus, Jeopardy and puzzles.
She was preceded in death by her beloved husbands Donovan Holden and Milton Dee and her daughter Susan Holden. She is survived by her son Jay Holden.
A Funeral Service will be held at 11 a.m. on Thursday, Feb. 25, 2021, at North Isanti Baptist Church, 2248 313th Ave NE, Cambridge, MN.  Visitation will be held one hour prior to the service at the church.
Interment at Trinity Lutheran Cemetery in North Branch. Arrangements by Carlson-Lillemoen Funeral Home 763-689-2244.
Online condolences can be shared at www.carlsonlillemoen.com.