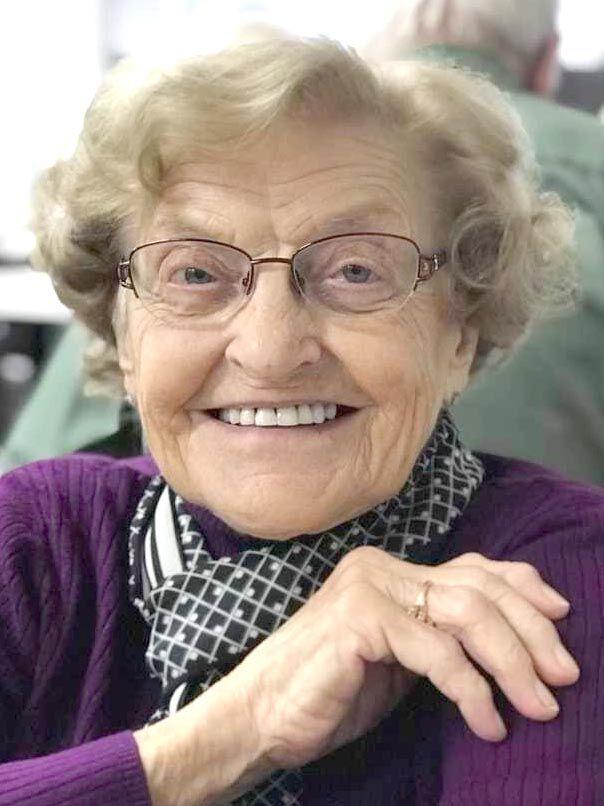 Betty Wyatt, of Isanti, went home to be with the Lord Dec. 29, 2020. She was 90 years old.
 Betty was born on Jan. 16, 1930, in Cambridge, MN on the family farm in a home built by her grandfather. The daughter of John and Mable (Anderson) Johnson, they lived on the family farm until the late 1930's and Betty attended grade school at Moody School but soon moved to Isanti district #9. As the eldest girl in her family of six children, Betty was tasked at a young age with the care of her younger siblings. These early years of hardship and responsibility forged in Betty a will of iron, a rich sense of generosity, and a deep faith. She graduated from Cambridge High School and was very involved in the youth group at Elim Baptist Church, Isanti.
 Betty married the love of her life, Gordy Wyatt, in 1954 and they shared 57 ½ amazing years together.  Betty and Gordy built their dream home in 1971 on the banks of the Rum River. They never had children but curated strong bonds with their families, and nieces and nephews, and community. Together they lived a life of hard work and adventure. They had several airplanes and motor homes, snowmobiles and ATVs, traveling all over the country, and hosting adventures along the Rum River. Betty got her pilot's license so the two of them could fly together, she wanted to be prepared if something happened to Gordy. Snowmobiling in the West Yellowstone area was a yearly favorite.
 Betty was a loyal friend, a faithful part of New Hope Church (formerly Elim Baptist), a warm and gracious hostess and a generous loving aunt and sister.
Betty was preceded in death by cherished husband Gordy Wyatt, her parents, siblings George Johnson and Dorothy Danca, as well as many other loved ones. She is survived by siblings Janice Johnson, John Johnson and Shirley Lindberg, the Wyatt family, as well as numerous nieces and nephews, extended family and so many friends.
Memorial visitation will be from 9:30 - 11 a.m. on Friday, Jan. 8, 2021, at Strike Life Tributes in Isanti, with a family service to follow. Online condolences can be made at StrikeLifeTributes.com.