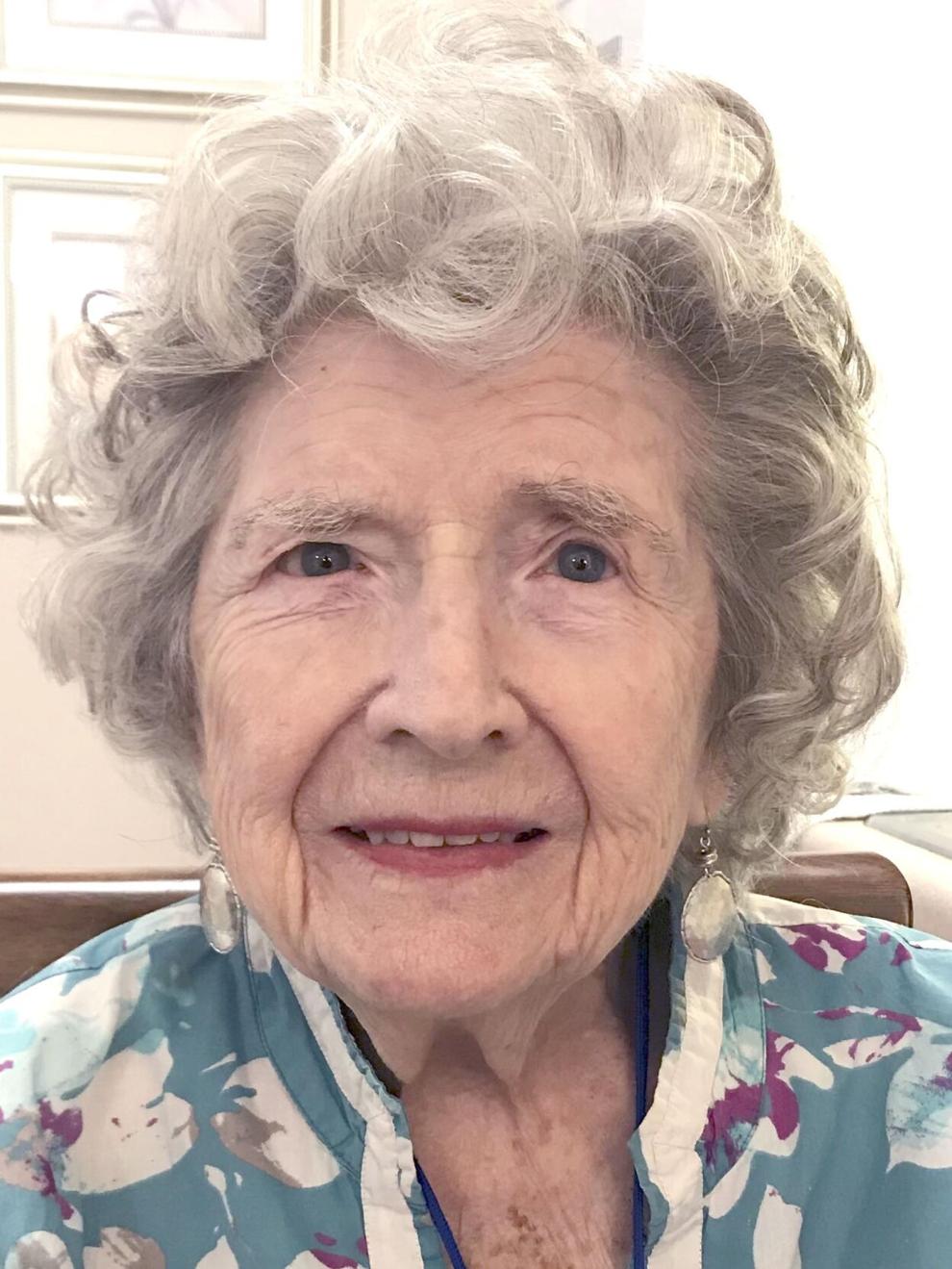 Eunice Elaine Hupfer, of Cambridge passed away on Jan. 2, 2021, after suffering years of dementia complicated by Covid-19. She was 100 years old.
Eunice was born June 13, 1920, in Minneapolis. The family moved to Cambridge in 1923 where her parents opened Cambridge Launderers and Cleaners. She graduated in 1938 from Cambridge High School and 1942 from Hamline University in St. Paul. She was the Snow Queen and featured soloist in the Hamline A Cappella Choir where she met and fell in love with her future husband, Robert Hupfer. They were married on March 15, 1941.
Eunice sang on KSTP radio during the war years both on Clellan Card's "Card Table" and on her own nationally broadcast show, "A Date with Elaine." Shortly after WWII, Eunice and Hup moved to Cambridge where Hup joined Eunice's parents as manager of the cleaners. They subsequently purchased the business, and later sold it to their sons, Bob Jr. and Paul upon Hup's retirement in 1985.
Eunice had an extraordinarily beautiful voice and blessed many people in the community by singing at funerals and weddings for decades. Eunice and Hup sang for Barry Goldwater at the Republican National Convention in 1964. She recorded an album of hymns and donated all profits to the First Baptist Church.
Eunice raised her family with music and her wonderful sense of humor. She lost her sight completely 26 years ago but never complained or felt sorry for herself. She shared her sweet nature with and was loved by the staff at GracePointe Crossing and St. Croix Hospice. We thank them very much for their outstanding, loving care. 
She was preceded in death by her parents, Gustav and Marie Stroberg, sisters Dorothy Dunbar and Phyllis Ryan, and infant brother, Warner. Eunice was happily married to Robert Hupfer for 64 years before his death in 2005. 
She will be mourned by her family: daughters Peggy Hupfer and Nancy Hupfer (Ralph Chappa); sons Bob Jr. (Anita) and Paul (Sue) Hupfer; nine grandchildren: Trent Hupfer, Wendy Peterson (fiancé Teddy Travica), Tracy Lund, Jennifer (Shawn) Treptau, Erik (Sarah) Lund, Amanda (Dale) Marty, Ben (Nicole) Hupfer, Taylor Hupfer, and Casey Hupfer; ten great-grandchildren: Charlotte Peterson; Tommie and Darci Treptau; Lucy, Maggie and Leo Lund; Morgan and Alex Marty; and Grayson and Camden Hupfer; and many nieces, nephews, and friends.
A private family funeral service will be held Friday, Jan. 8, 2021. A Celebration of Life will be held June 13, 2021. In lieu of flowers, memorials preferred to the State Services for the Blind (https://mn.gov/deed/ssb/about/contact/financial-support.jsp). Condolences at www.carlsonlillemoen.com. Arrangements by the Carlson-Lillemoen Funeral Home Funeral Home and Cremation Services of Cambridge.