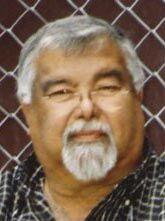 George Clarence Sheldon Jr, 78, passed away peacefully Friday, July 17, 2020, at his home in Isanti, MN. 
 George was born August 18, 1941, in Markville, MN. His family moved to the Siren, WI area where he spent most of his childhood. He married MaryLou Green from Hertel, WI on April 21, 1962, and together they raised two sons in Minneapolis and Coon Rapids, MN. He was a dedicated husband and father; keeping the family busy, always working on "projects." He enjoyed family vacations, lots of camping, fishing and hunting with the boys, family, and friends. He loved to smile and laugh and shared his kind and loving soul with all he met.
George served with honors in the US Navy from 1958 to 1964 where he started his schooling in Boilers and HVAC. He began his career in Minneapolis working as a Building Operating Engineer where he worked for Sears and Roebuck Co for over 35 years. He and MaryLou moved to Coon Rapids in 1972 and relocated to Isanti in 2002, where he retired in 2004. 
George was preceded in death by his parents, George C Sheldon Sr and Caroline "Lollie" Sheldon (Bildeau), and brother, Donald. George will be lovingly remembered by his wife, MaryLou; son, Darrell (Lanea) Sheldon, son, Greg Sheldon (Dawn Buchanan); his two sisters, Barb Hegge, Sandra (John) Lowry; five grandchildren, Cory (Hailey) Sheldon, Devon (Sarah) Sheldon, Shawna Buchanan, David Buchanan, Nicole (Dan) Johnson; six great grandchildren, Kalli Sheldon, Chase Sheldon, Dawson Sheldon, Laney Sheldon, Josslynn Johnson, Eloize Johnson. George will be missed by longtime friend, Jerry Maulik and many other relatives and friends.
Memorial services will be held at 2:00 p.m. on Saturday, August 15 at Strike Life Tributes in Isanti, MN. A visitation will be held one hour prior to the service. Interment will be at Isanti Union cemetery with Military Honors provided by Isanti VFW Post 2735. A luncheon get together will be provided after at Sunrise on Englund Shores in Isanti. Online condolences can be made at StrikeLifeTributes.com.