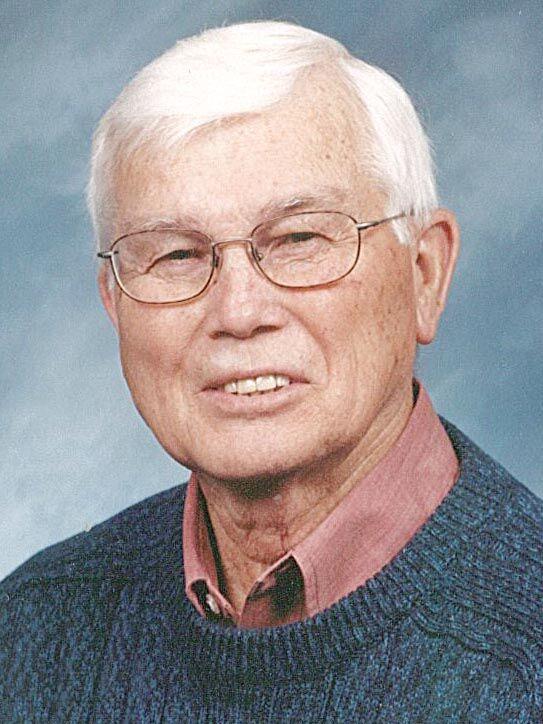 Harold Theodore Hagfors, of Braham, passed away on Thursday, Jan. 21, 2021, at his home. He was 91 years old.
Harold was born on Nov. 2, 1929, in Minneapolis, Minnesota and graduated from Edison High School. He served in the Naval Reserves and was honorably discharged in 1951. He attended Dunwoody Institute, graduating as an apprentice electrician. His career was centered in the electrical field and he retired as a representative of the Minnesota State Board of Electricity. 
Harold was an active member of the Braham Evangelical Lutheran Church and also served on the Braham School Board. He was a member of the Sons of Norway, The Masonic Order, and the IBEW.
Harold was preceded in death by his parents, Ted and Bertha (Anderson) Hagfors, brothers, Warren (Marie) and Ronald.
Harold is survived by his loving wife of 70 years, Dorothy (nee Jansen); children, Rick (Kim), Ted (Debbie), Tom (Cheryl), Will (Cindy), and Mary Jo; 12 grandchildren, Kristen (Kevin), Adam (Jennifer), Ryan, Michael (Brittany), Marsha, Michelle (Mike), William Jr (Emeri), Tim (Courtney), Jennifer (Joel), Laura (Matt), David (Dallas), and Brian (Rikki); 12 great grandchildren; 3 step great grandchildren; brothers, Bruce (Pat), Curt (Kathy), Gordon (Kathy); sister Marlene (Norm) Miller; sister-in-law Judy; 50 nieces and nephews, many other relatives and friends.
A Memorial Service was held on Monday, Jan. 25, 2021 at the Braham Ev. Lutheran Church with Rev. Julie Beck officiating. The service was livestreamed and is available to watch on Facebook at the Braham Lutheran page. Music was provided by Marie Grundberg. Military Honors were provided by the Braham VFW Post 1731. Interment will be in the Rice Lake Cemetery in Braham. Memorials are preferred to the Braham Ev. Lutheran Church or your local Food Shelf. Arrangements are by the Rock Ingebrand Funeral Home of Braham. Condolences may be posted at www.aifuneralhome.com.