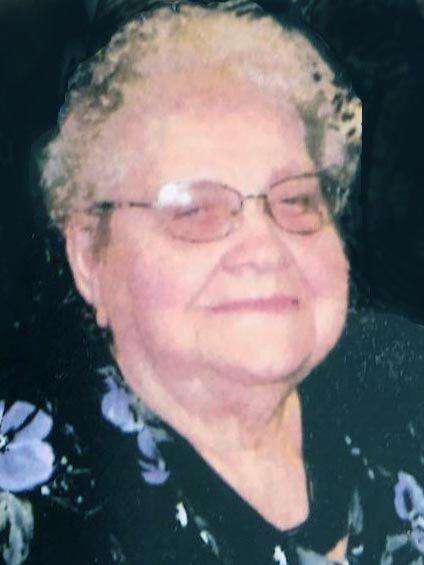 Ione Schlipp, age 96, of Cambridge was taken home to Heaven on Feb. 14, 2021. She was 96 years old.
Ione Sophie Schlipp was born to William and Sophie (Krueger) Boettcher on Aug. 23, 1924. She was baptized, confirmed and later married at St John Lutheran Church of Weber. Ione and her seven siblings grew up on the family farm in Weber area. On Dec. 22, 1945, Ione married Oliver William Schlipp. Together they raised two children, Sally and LaVerle. They later opened their home and hearts to foster children and adults who needed a little extra help and love. 
Ione was a gardener who loved watching things grow. She had a special affection for flowers. Ione was an avid reader and a great crossword worker. She was a woman of faith who always encouraged and lifted people up. Ione had a great sense of humor and collected jokes to tell because she said it did people good to laugh a little. 
Besides her parents, Ione was preceded in death by her husband, Oliver; brothers, Lawrence and Aaron Boettcher; and sisters, Ruby Bellin, Eva Steinbring, Alvera Lindstrom and Marilyn Wallin. Ione is survived by her daughters, Sally (Jerry} Roos, and LaVerle (Gerald) Anderson; five grandchildren, 13 great-grandchildren, and six great-great-grandchildren.  She is also survived by sister, Marjorie (Edward) Zimmer, longtime foster child Margaret Schneider, and many nieces and nephews.
A memorial service will be held on Saturday, June 19, 2021, at St. John Lutheran Church in Weber. Full details are pending. Online condolences can be made at StrikeLifeTributes.com.