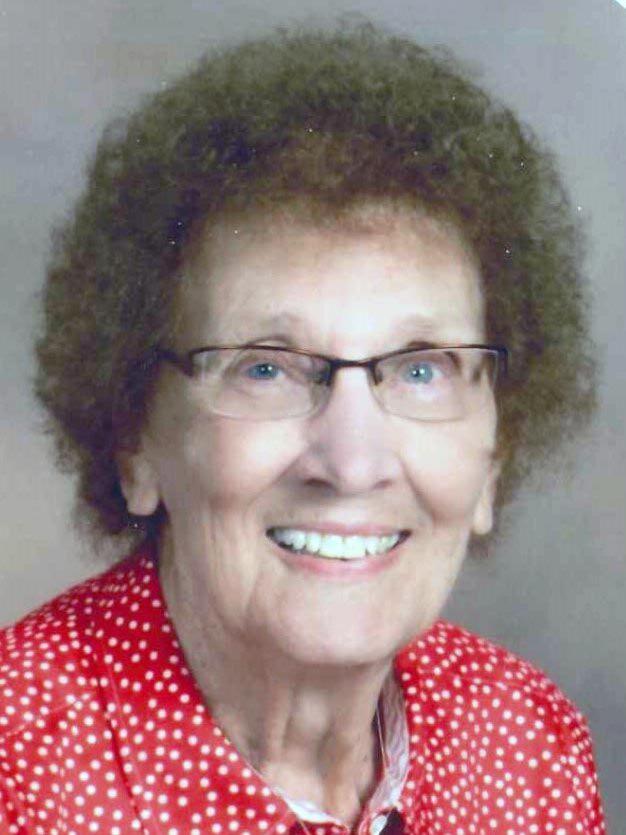 Janice Audrey Anderson, currently a resident of the memory care unit at Walker Methodist Levande Senior Living in Cambridge, died Oct. 23, 2020, succumbing to the effects of COVID-19. She was 94 years old. 
Janice was born Oct. 6, 1926, to George and Mathilda Halvorson. She was the fourth of five children in her family. She grew up on the family farm south of Georgeville, Minnesota and attended Georgeville Country School and Belgrade High School, Belgrade MN.
She married Walter G. Anderson on Aug. 31, 1946. They had two sons, Roger and James. Together they created a loving home for their family. Jan provided stability, family routine, and a well-kept home. She enjoyed being involved in the communities they lived: Belgrade, Milaca, Cambridge, Buffalo Center, IA, Fairmont and then retiring in Cambridge. She was fascinated by the history of daily life in early America, and always enjoyed having a good book to read. Her Norwegian heritage was a source of great pride as well as friendly bantering. Traveling in the US and Europe, and spending winters in Arizona brought her much enjoyment. Their church community, card clubs, golf, and entertaining provided community involvement for her and Walt as they established homes in the different towns they lived.
Janice was very proud of her family. Being with her grandchildren and great grandchildren provided her great joy, her refrigerator door displaying their pictures and art work.
She was preceded in death by her husband Walter, son James, parents George and Mathilda Halvorson; siblings Howard Halvorson, Olga Carlson, Gordon Halvorson, and Marlys Rath-Olson. 
She is survived by her son Roger (Jean) Anderson; grandchildren Ingrid Anderson, and Bjorn (Kristen) Anderson; great grandchildren, Noah and Eli Meltzer, Walter and Britta Anderson; daughter-in-law Judy Anderson and her children Michael (Tycie) Max, Nicole (Bryan) Stovall; grandchildren Weston, Katie and Mondi Jo Max, Megan, Chance, and Caydon Stovall; as well as numerous nieces and nephews.
 The family would like to express their appreciation to Walker Levande staff and Allina Hospice for her wonderful care.
Due to COVID-19 a private graveside service will be held in early November with a celebration of life gathering in the spring of 2021. In lieu of flowers, memorials are preferred. Condolences at www.carlsonlillemoen.com.