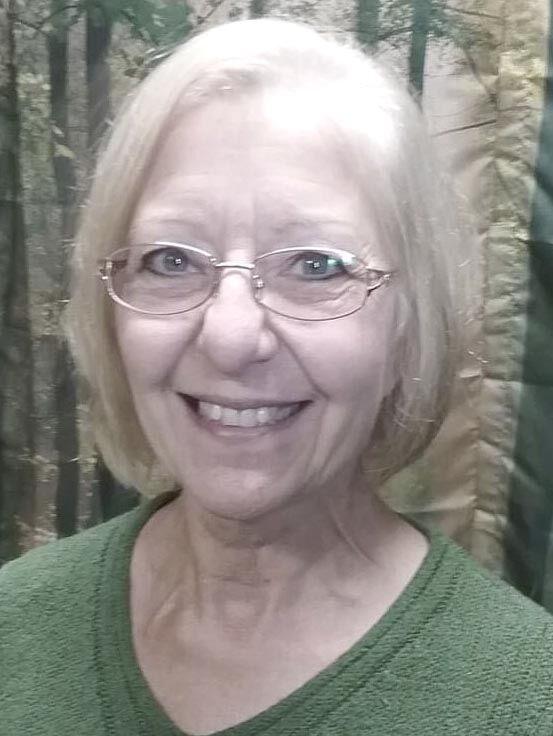 Joy L. Paulzine of Dalbo, died Monday, Dec. 28, 2020, in her home surrounded by family and love at the age of 64.
She was born on February 5, 1956, to Harold and Florence Gilster in St. Paul, MN. Joy grew up, as an only child on Pleasant St., in Lauderdale. She attended Alexander Ramsey High School, where she graduated in 1974. It was in that childhood that she discovered her love for animals and her desire for creating art.
In the spring of 1978, Joy married her soul mate and best friend, Brian Edward Paulzine. They had two daughters within the first three years, enjoying many adventures as a wonderful family of four. In 1986 they found their home in Dalbo, MN.
Throughout the years her love of animals was given to many creatures large and small, including her most loved horse, Rocket, who died in 2020, at the age of 41. She enjoyed over 40 years of taking care of her animals and being an amazing wife and mother. As the years went by, she became an increasingly talented artist, practicing in watercolor and acrylic painting, sandblasting and several other crafts and mediums, including professional face painting. She received awards and recognition for many of her creations. She belonged to the Kanabec County Art Association for the last eight years, being a part of many art shows and classes while making great friends and producing amazing art. Joy shared the love for the outdoors with her husband and children and spent most of her time outside when possible. Camping, hiking, photography, and rock hunting were among the many pastimes she enjoyed. 
As a grandmother, Joy exceeded the requirements of loving and caring for her five grandchildren. The advice and guidance given to her two daughters, when it came to parenting and life in general, was always appreciated and will be greatly missed. She was very proud of her daughters and her grandchildren, making sure she and Brian were in their lives as, much as possible.
Joy spent the last 20+ years fighting cancer bravely and did not let her suffering show for an exceptionally long time. She was blessed to have her devoted husband, Brian, by her side every step of the way. Her strength is the reason her family was blessed with many more years of her love, wonderful personality and ongoing pursuit for happiness and thankfulness. It was her passion in life to show others that there are so much more important things in life than money or possessions. The many people that had the opportunity to have her in their life know how much they were blessed.
She was preceded in death by her parents and granddaughter Megan (Julie).
She is survived by her husband Brian; daughters Julie and Robin; grandchildren Scott and Sienna (Julie), Aidan, Dylan, and Nora (Robin); many family and friends who will feel her loss for a very long time.
The family of Joy Paulzine wishes to extend thanks to the many friends and family that have been a major part of Joy's life and stood alongside her in her battle with cancer, including her doctors and nurses at Allina medical Center in Cambridge, Minnesota. A special thanks to the wonderful people that came to know Joy closely in her many visits to infusion for chemotherapy and transfusions, especially through these last difficult nine months.
A Private Graveside Service was held at Salem Lutheran Cemetery in Dalbo. Pallbearers were Jeff Dawson, Lloyd Bennett, Ron Durham, and Matthew Berens. A celebration of life will be planned for this upcoming Spring, 2021. Condolences at www.carlsonlillemoen.com. Arrangements by Carlson-Lillemoen Funeral Home and Cremation Services of Cambridge.