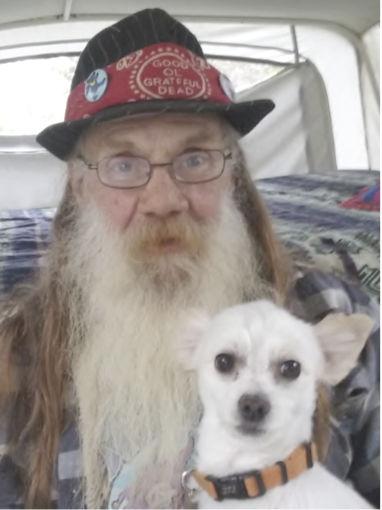 Kenneth L. Larson, 65, of Ogilvie, died April 12, 2020, at Abbott Northwestern Hospital in Minneapolis. 
Kenneth Lawrence Larson was born December 5, 1954 in St. Paul to LaVern and Joyce (Warner) Larson. He was raised in St. Paul and then the family moved to Maple Ridge in Isanti County. Kenny married Cheryl Schell in 1990 and they made their home in Braham. In 1996 they moved to Ogilvie. 
Kenny's dog, Buzz, was his best friend and they were always together. He also enjoyed fishing, camping, music and playing cribbage. Kenny was a loving husband, father and friend to all.
Besides his parents he was preceded in death by his wife, Cheri, his sister, Joni Konz (niece Jenny). Sister and brother in law, Kathy and Lenny Schally. Kenny is survived by children, Bethany Freeborn, Angie (Matt) Flowers, Steve (Ashley) Schell, Sarah (Darrell) Larson; 10+ grandchildren; 3 great-grandchildren; siblings, Barb (Tom) Buck, Jim (Sandy) Larson, Brenda (John) Sorget, Jane (Tom) Honchar; and by so many other relatives and friends. 
Memorial Visitation for the public from Noon until 2:00 p.m., with only 10 people allowed at a time, on Saturday, April 18th at Strike Life Tributes in Cambridge. Private family visiting times also held. Online condolences can be made at StrikeLifeTribtues.com.