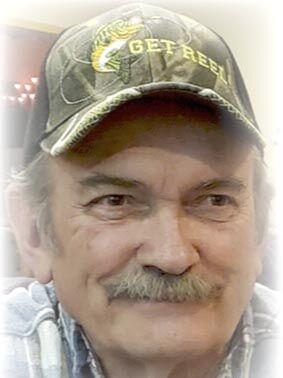 Lynn Alan Guthrie of Cambridge died on Dec. 26, 2020. He was 73 years old.
Lynn was born in Albert Lea, Minnesota to Wallace and Thelma (Grapes) Guthrie. The family moved to Cambridge in 1951. Lynn attended Pine Lake Country School and graduated from Cambridge High School in 1965. On Jan. 29, 1966, he married his high school sweetheart Marnie Peterson at Crown Lutheran Church. They made their home in the Cambridge/North Branch area where they raised their five children.
Lynn started his career in route sales to include Watson Candy Company, and Guthrie Distributing. Lynn then went to work for General Safety (now Rosenbauer) which manufactures fire trucks where he retired in 2013. 
Lynn was a charter member of the Gateway Curling Club in Cambridge. He was very proud of his children and grandchildren who have and continue to serve in the military. After retiring, Lynn enjoyed attending auctions, flea markets, and purchasing his daily lotto tickets. Lynn was a gentle soul with an infectious smile and was the man who never met a stranger. He would strike up a conversation with anyone he met.
He was preceded in death by his father Wallace, mother Thelma and brother Lonnie Guthrie; in-laws Melva and Donald Peterson, Terry Peterson, Tommy Peterson, Ken Drilling, Jim Sutherland, and Byron Yerigan, and Craig Lindquist.
He is survived by his wife, Marnie; son, Jesse Guthrie (Skeeter); daughters, Leslie Guthrie, Beth Bird (Paul), Rebecca Guthrie-Miller (Jason) and Amy Cain (John); 16 grandchildren and 11 great grandchildren, with another on its way; brothers Art Guthrie (Di), Tom Guthrie; sisters, Gloria Yerigan, Deb Geller (Ken); sister-in-laws Kathy Guthrie, Lori Daudt (Terry), Cathy Drilling, Judy Peterson, Allison Adkins, and brother in-law; Jimmy Peterson (Karen), and many nieces and nephews and other relatives and friends.
A memorial service was held at Spring Lake Lutheran Church, North Branch on Dec. 30. A celebration of life is planned for next summer.