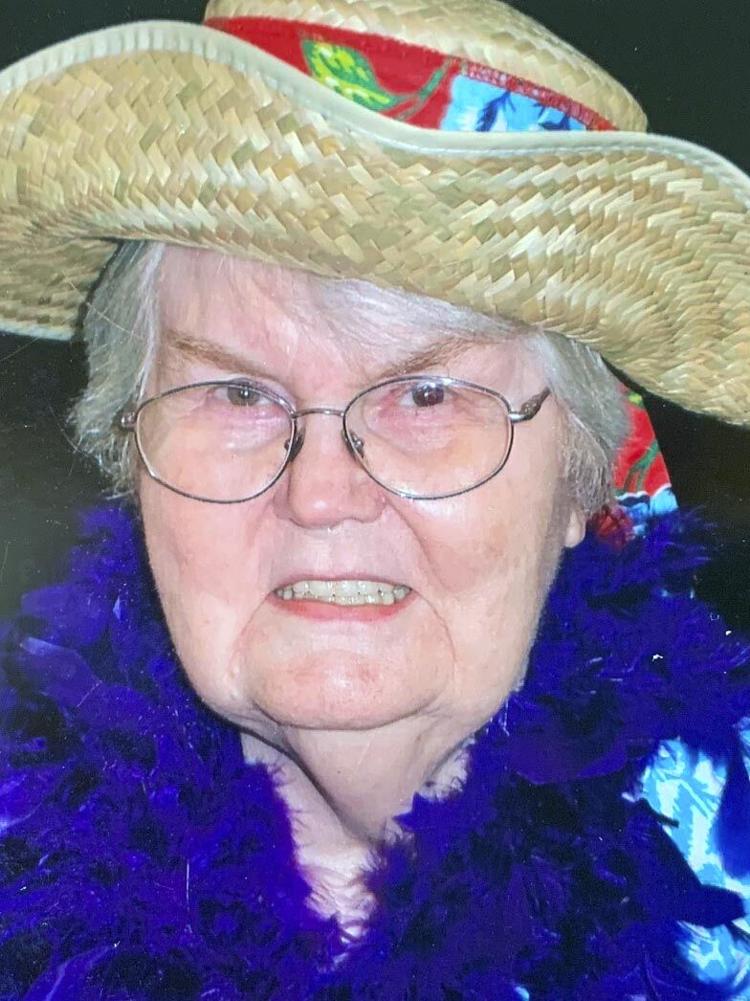 Margaret Elaine (Anderson) Crocker, 90,  was freed from her failing body and brought Home with God on September 13, 2020. At the time of her passing, Margaret was at Cannon Valley Suites in Northfield with her daughter by her side and also receiving loving care from the staff and Northfield Hospice.
Margaret was born to Wm. R. and Violet Anderson on April 15, 1930 in Chisago Lakes Township.  She was the third of what would be nine siblings. During the Depression, the family farmed near Vibo Lake, at "The Dahl Farm" east of Cambridge, then east of Stacy, and in 1939 were finally able to buy their own farm in the Bodom area of Isanti County.  After graduating from Cambridge High School in 1948, she worked in Minneapolis at Hardware Mutual Insurance Company. She returned to the farm for the birth of her daughter, Eileen, in 1952. She soon began her long career at Cambridge State Bank, where she worked until 1994.
Margaret was baptized at the South Isanti Baptist Church and later attended First Baptist Church for many years. The family moved to Cambridge in 1958, where she resided most of her adult life.
Margaret married Harwood Crocker in 1968, who passed away in 1971.
After a fall in 2011, she needed care and assistance, so moved closer to Eileen and lived at the Northfield Retirement Community.
Margaret enjoyed reading, watching TV, visiting the North Shore and other travels, going out to Perkins, and most of all, spending time with her family.
Margaret was preceded in death by her parents; brothers Alvin and Leroy; sisters Marie and Karen; and also beloved sisters-in-law, cousins, nieces, and nephews. 
Her memory will be cherished by her daughter, Eileen Anderson; brothers, Wm. R, Jr., Howard (Gloria June), David, and John (Susann); sister-in-law Darlene Anderson; and many nieces, nephews, and friends at Cannon Valley Suites.
A family celebration of Margaret's life will be held at a later date.
Arrangements are with the Benson & Langehough Funeral Home. www.northfieldfuneral.com.