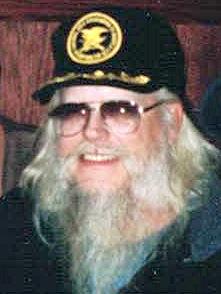 Michael John Coffin, 67, of Brook Park, passed away due to complications from COPD at his daughter's home in Mora on March 25, 2020. 
Mike was born June 24, 1952, to Wallace and Lauraine (Reineccius) Coffin in Princeton, MN. Mike graduated from Cambridge High School in 1970. He went on to work for John Deere and then opened his own business working on small engines. He always had a love of motorcycles, especially Harley Davidsons. He liked tinkering with small engines and always had projects going. Mike also liked going to auctions (like his parents) and listening to good rock-n-roll. 
Mike married Roberta Laudert and they had two daughters. While the relationship did not last as long as they had hoped, Mike lived in town with the children and was active in raising them. Mike and Cindy knew each other as kids, reconnecting as adults, and spent many wonderful years together. Mike enjoyed the time he spent with his stepchildren.
Mike is survived by his partner of 36 years, Cindy Hanson; daughters Keri (Rob Evans) Johnson of Osceola WI, and Cassandra (Timothy) Dahlberg of Mora; step-children Dena Hanson of Fosston, and Ravi (Jessica) Hanson of Mora; grandchildren Brent Johnson, Kaitlyn Johnson, Riley Dahlberg, Brodie Hanson, Kam'Ron Hanson, and Chase Hanson; siblings Alan (Janet) Coffin, sister-in-law Cindy Coffin, Wendy Coffin, Pamela (Ken) Flaten, and James Coffin; uncle Cliff (Jan) Coffin, aunt Kathy Reineccius; and friend Kenny Papenfuhs. Many other relatives and friends. 
Mike was preceded in death by his parents, and brothers Douglas and Kenneth. A special thanks to St. Croix Hospice. A celebration of life will be held at a later date.