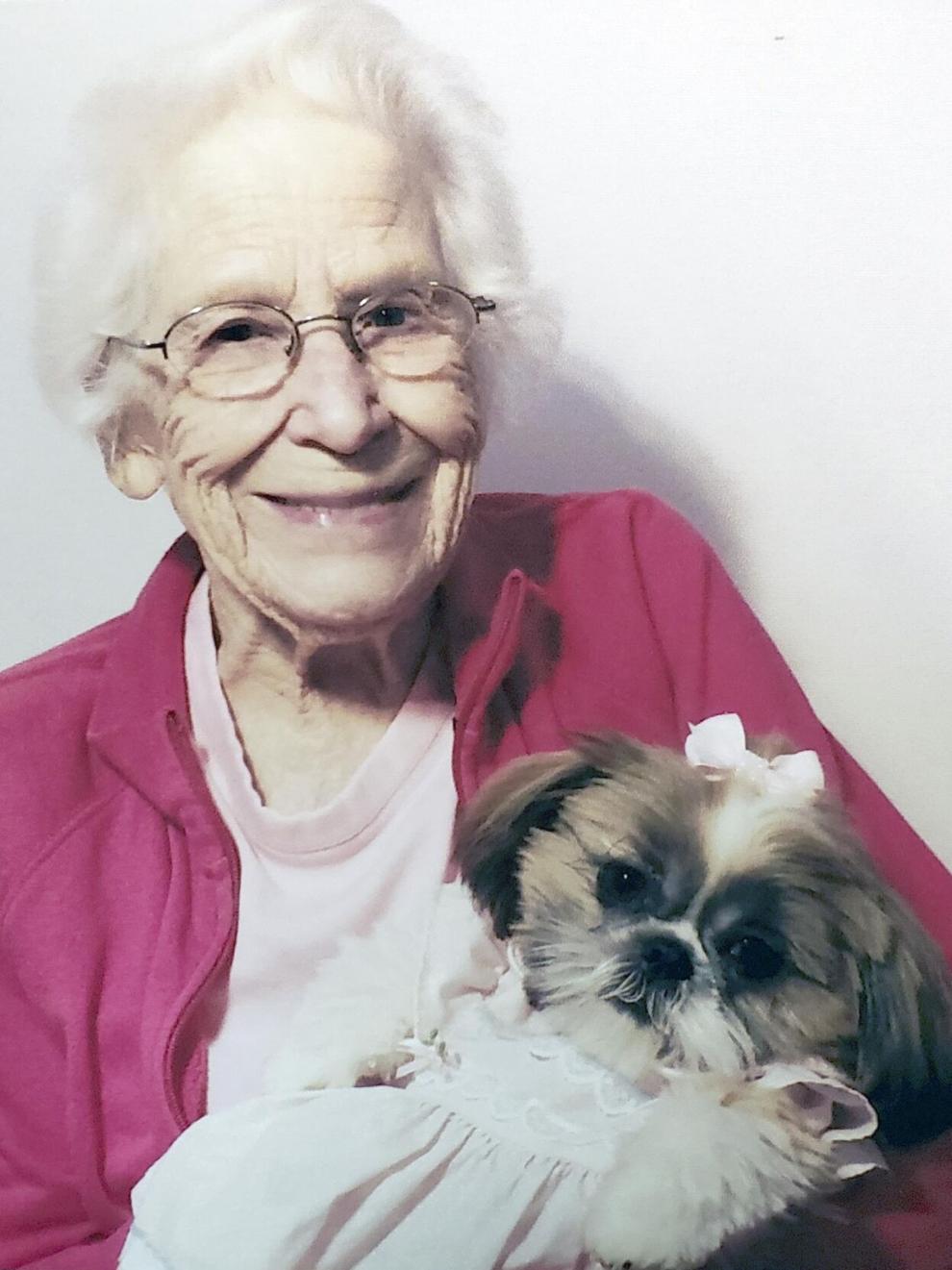 Nellie Brown fell asleep in the arms of Jesus Jan. 30, 2021, at her home in Grasston, MN. She was 104 years old.
Nellie was born Nellie P. Reynolds, May 16, 1916, in Akeley, MN. During the Great Depression, she married William Brown and raised their four children.
Nellie was an amazingly strong and wise woman, with a passion for homemaking, gardening, cooking and crafts. After retirement, she greatly enjoyed the company of her small dogs.
Nellie will be dearly missed by the many people who knew her and were touched by her remarkable life.
She was preceded in death by her husband William and son Donald, and several relatives and friends. Nellie is survived by three of her children, William Brown (Marion) of Milan, Tennessee, Gloria Husom of Grasston, MN, and Carol Husom of Blaine, MN; as well as her 21 grandchildren, 51 great-grandchildren, 36 great-great grandchildren, and other relatives.
Nellie donated her remains to the University of Minnesota Anatomy Bequest Program.
A celebration of Nellie's 104 years of life is being planned by her family for this summer, as circumstances allow.