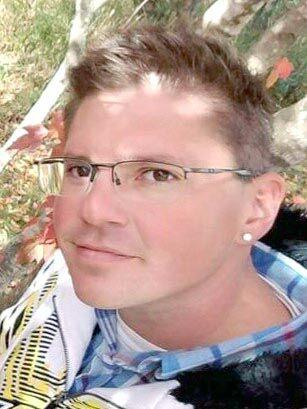 With deepest sorrow, we announce that Nicholas Kurt Kluge (Nick), age 36, our most beloved son, brother, cousin and dad passed away unexpectedly on Jan. 8, 2021, at the Cambridge Medical Center.
Nicholas was born on Sept. 21, 1984, to Linda (Kuntz) and Kurt Kluge in Princeton, Minnesota. He graduated from Cambridge-Isanti High School in 2003.
Those who knew Nick, even just a little, lost a shining light in their lives as he touched everyone that knew him in some small way. He was the best hugger.
Nicholas would do anything for his family. His passion was to support his son Kalen doing whatever activity Kalen had planned on any given day. Nick loved to ride dirt bike and BMXing whenever he could along with fishing, hunting, and camping. Most recently his favorite activity was dirt biking with Kalen.
Nick will be missed everyday by his parents, his son Kalen, his brothers and sisters, his grandparents, his loving Aunts, Uncles, Cousins and many, many great friends.
Nicholas was preceded in death by his grandma Marlene and grandpa Kenneth Trebesch. He is survived by his mom Linda (Fred) Swanson, dad Kurt (Sue) Kluge, son Kalen Kluge, significant other Leslie Pavek; brothers Jared (Cecily) Putz, Danny (Trisha) Swanson, Evan Kluge, Peter Kluge; and sister Marie Kluge; grandparents Lorna (Carl) Bursch, John Kuntz; Kalen's mom Jane Seelow; aunts, uncles, cousins, other relatives and friends.
A Memorial Visitation will be held from 10 a.m. – 2 p.m., Saturday, Jan. 16, 2021, at the Carlson-Lillemoen Funeral Home. Masks are required. A Private Service will follow. Condolences at www.carlsonlillemoen.com.