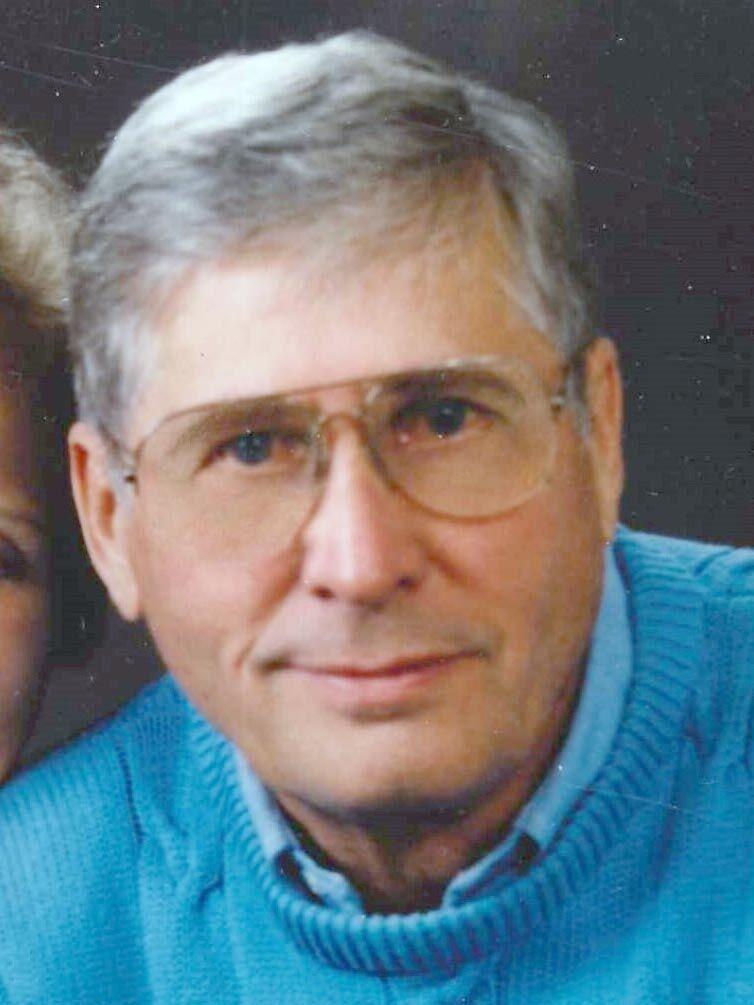 Robert Duoos, just four days short of his 98th birthday, passed away peacefully at Gracepoint Crossings in Cambridge, MN.  
Bob grew up on a farm in Kanabec County. His parents were immigrants from Norway so Bob spoke only Norwegian until he started school. 
He was drafted in 1943 and went on to become a decorated WWII combat veteran who was awarded a Bronze Star and two Purple Hearts. After the war, Bob attended Augsburg College on the GI bill where he earned a teaching degree. He taught American History at Cambridge Senior High from 1953-1984. Bob earned a master's degree at the U of M and after retiring from teaching high school, taught at Anoka-Ramsey Community College.
At Augsburg he met and fell in love with Gloria Swanson, they married in 1948. Through seven decades of marriage they raised four children, four grandchildren and one great grandchild!
One of Bob's passions was flying. He earned his private pilot license in 1964 and flew until he was 80 years old. He loved to fly so much he spent seven years building a Corben Ace with the help of two of his airport friends, Dennis Peterson and Jim Starr. Bob flew the Corben Ace for over 20 years.
Bob enjoyed having coffee with his friends at the cafe, many who had been his students. He especially enjoyed the outdoors; fishing, spending time at the cabin and loved hunting with his good friends Pat and Michael O'Neil.
Bob loved living in Cambridge and was very active in the community. He served as Commander of the Cambridge American Legion Post, President of the Isanti County Historical Society, President of the Cambridge Lutheran Church Congregation, served on the Isanti County Draft Board, was a Mason then became a Scottish Rite Mason in 1973. He served as Master of the Cambridge Lodge and was a Justice of the Peace. 
Bob was a devoted husband, father, grandfather, great-grandfather and a terrific friend. 
Bob was sadly proceeded in death by his daughter Dr. Bridget Duoos
He is survived by Gloria, his beautiful wife of 73 years; brother Jack; children Deborah Duoos, Tim Duoos (Lynn), Lisa Duoos Smrekar (Tom), son-in-law Armen Hitzemann; grandchildren Lindsey Williams (Sean), Ian Gearhart, Tyler Duoos, Christine Duoos; great-granddaughter Ingrid Williams. 
A funeral service will be held at 11 a.m. on Monday, Jan. 25, 2021. Visitation from 10 - 11 a.m. at Cambridge Lutheran church. Funeral arrangements made by Carlson-Lillemoen Funeral Home. Condolences at www.carlsonlillemoen.com.