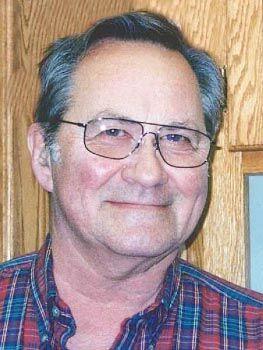 Rolland Neil Iverson was born Jan. 25, 1935 in Hitterdal, MN to Julius and Abigale (Anderson) Iverson. Rolland attended a country school for three years and then the local 12-grade school in Hitterdal. In later high school years, he became interested in another classmate – Bette Hammer (one of 20 class members) and it was later followed by a marriage in 1956. To find work, they moved to St. Paul where he became employed by Waldorf Paper for 37 years working his way from a journeyman to Maintenance Superintendent. 
They moved to Forest Lake in 1971 and then made numerous moves during his lifetime. Rolland thoroughly enjoyed traveling and family. 
He was preceded in death by his parents, Julius and Abigale; older brothers, Dean and DeForrest. He is survived by his wife of 65 years, Bette; children, Roberta, and Brian; grandchildren, David (Brittany) Steinke, Kelsey (Mike) Stilwell, Cathryn (Justin) James, Abi (Joel) Wurschmidt, Emily Gill; great-grandchildren, Sullivan, Beckham, Clark, Winslet, Ember, Eden, Avielle, Elijah; and other relatives & friends. 
A private graveside service will take place at a later date at Athens Cemetery, Isanti, MN. In lieu of flowers, memorials preferred to: Faith Lutheran Church, Isanti; Faith Lutheran Church, Forest Lake; Accent Care/Fairview Hospice; Community Helping Hand, Forest Lake.
Funeral arrangements by Roberts Family Funeral Home, 651-464-4422, RobertsFamilyFH.com.