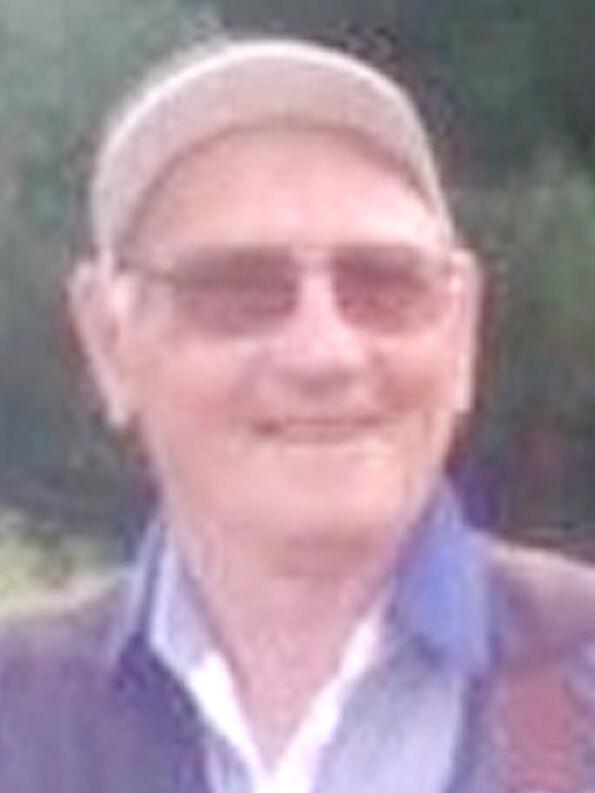 Ronald Eugene Rysdam, of Stanchfield, Minnesota, passed away at his home on Tuesday, Jan. 12, 2021. He was 86 years old.
Ronnie was born on July 8, 1934, in Pipestone Minnesota, to John and Harmanna "Amanda" (Boomgaarden) Rysdam. He was the oldest child in a family of 10 children.
Ronnie met his wife Dorothy Dobe in Maple Ridge Township. They were married at the Siloa Lutheran Church on May 6, 1951, and enjoyed a 60+ year union together. They raised their family of five children:  Linda, Lee, Sandy, Barbie, and Cathy Jo in the Maple Ridge and Braham areas.
Ronnie was an active member of the Braham Evangelical Church, and later joined Siloa Lutheran Church when they made the move to their home in Stanchfield. Ronnie belonged to the Carpenters Union, and worked as a sheet-rocker on many jobs including the IDS Tower. He was very active in establishing the first fast pitch softball team in Braham, and held the playing position of pitcher. 
He was also very active in the Braham Trap Range for many years, where he shot many perfect 25's, he also enjoyed working as a coach with the Braham Schools, and the overall camaraderie with many friends. Ronnie was an avid outdoorsman and hunter with many deer to his credit. His favorite was waterfowl hunting. Ronnie enjoyed spending time with his family, friends, and neighbors while interjecting his sense of humor. He will be sadly missed by his family, and all that knew and loved him.
Ronnie was preceded in death by his parents John and Amanda Rysdam, wife Dorothy Rysdam, daughter Cathy Jo Finnerty, daughter in-law Colleen Rysdam, sister Marie (Ralph) Joy, brothers-in-law, Wayne Stromback and Stephen Johnson; as well as many other beloved family and friends.
Ronnie is survived by his children Linda ( Alan) Tucker of Coon Rapids, MN; Lee Rysdam of Pine City MN; Sandy (Lonny) Fredrickson of Stacy MN; and Barbie Barnes of Mora, MN; son-in-law Jim (Beth) Finnerty of Pine City; 12 grandchildren, Beth (Jeff) Ornell, Kathleen (Jeff) Brenna, Amy (Nate) Dolenz, Aleshia (Andy) Nix, Ryan Rysdam, Carrie (Ken) Frost, Jeff (Cheryl) Fredrickson, Heidi (Jake) Bennett, Taryn (Josh) Schlickenmayer, Machelle (Benjy) Bruss, Johnathan Finnerty, and Eric (Cortney) Finnerty; 19 great grandchildren; brothers, Richard (Doris) and Randy Rysdam; sisters, Annette (Lowell) Burkstrand, Dianna Stromback, Sharon Johnson, Patricia ( Peter) Miller, Deborah (Rick) Nystrom, Roberta (Mark) Bistodeau; and numerous nieces, nephews, relatives, and friends.
A Funeral Service was held on Monday, Jan. 18, 2021 at the Braham Event Center with Pastor Bob DeYoung officiating. Interment was held at Siloa Lutheran Church. Memorials are preferred to the family and will be later designated to Ronnie's favorite charities. Arrangements were by the Rock Ingebrand Funeral Home of Braham. Condolences may be posted at www.aifuneralhome.com.