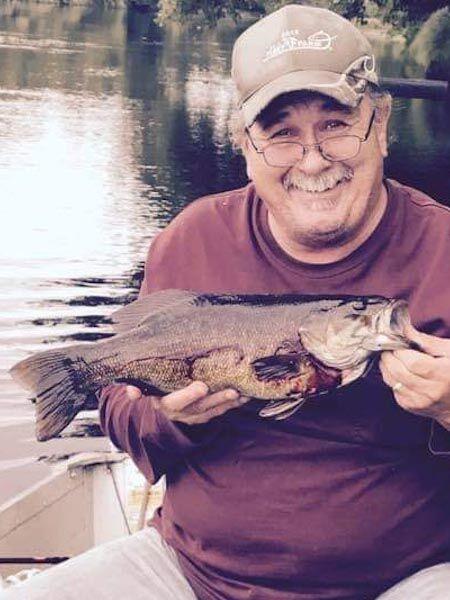 Thomas "Tom" Donovan Hollingsworth, 64, of North Branch, Minnesota, passed away peacefully at home on Saturday, Sept. 12, 2020, after a long illness. 
He was born October 25, 1955, in Brainerd, Minn., to Elizabeth "Betty" Kallevig and Verl Hollingsworth. 
Tom was a veteran who served active duty in Germany during the end of the Vietnam War. He was honorably discharged and returned to the United States after his service. 
Tom spent over 30 years with his loving wife, Cyndi. Together, they stayed busy by raising their children and building a successful business, "The Stand" where they sold farm fresh vegetables until they retired the business in 2011. Tom also worked at E & T Plastics where he made many long-lasting connections through his charm and desire to always put the customer first. 
Thomas found joy in nature. Whether going for a Sunday drive or spending some time casting a line, he found peace in the outdoors. He was a protective, loving, and generous husband and father, and was always there to help out his children and stepchildren when times got tough. He was the king of figuring things out, and giving up was never an option for him; there was always a solution to be found. This legacy has been passed on to his children. 
Tom was preceded in death by his loving wife Cyndi, and his father, Verl. 
Tom is survived by his mother; Betty Kallevig, Minneapolis, Minn.; his siblings Theresa "Terri" (Igor) Hollingsworth, Minneapolis, Minn.; Theron (Cathy) Hollingsworth, Mound, Minn.; Dale Kallevig, Minneapolis, Minn.; Dan (Terri) Kallevig, Chula Vista, Cal.; and Rodney Kallevig; his daughters Sandy (Tim) Bell, St. Paul, Minn; Tessah (Russ) Behlings, Lake Nebagamon, Wisc.; and Tommie Hollingsworth, Robbinsdale, Minn; his stepchildren Danielle Kirkland, North Branch, Minn; Shayne (April) Sconberg, Isanti, Minn.; and Ann (Nick) Franklin, Savage, Minn, as well as many grandchildren, family, and friends.
Per Tom's wishes, there will be no funeral or public memorial service. To honor his memory, take a walk in the woods and appreciate the beauty that surrounds you.