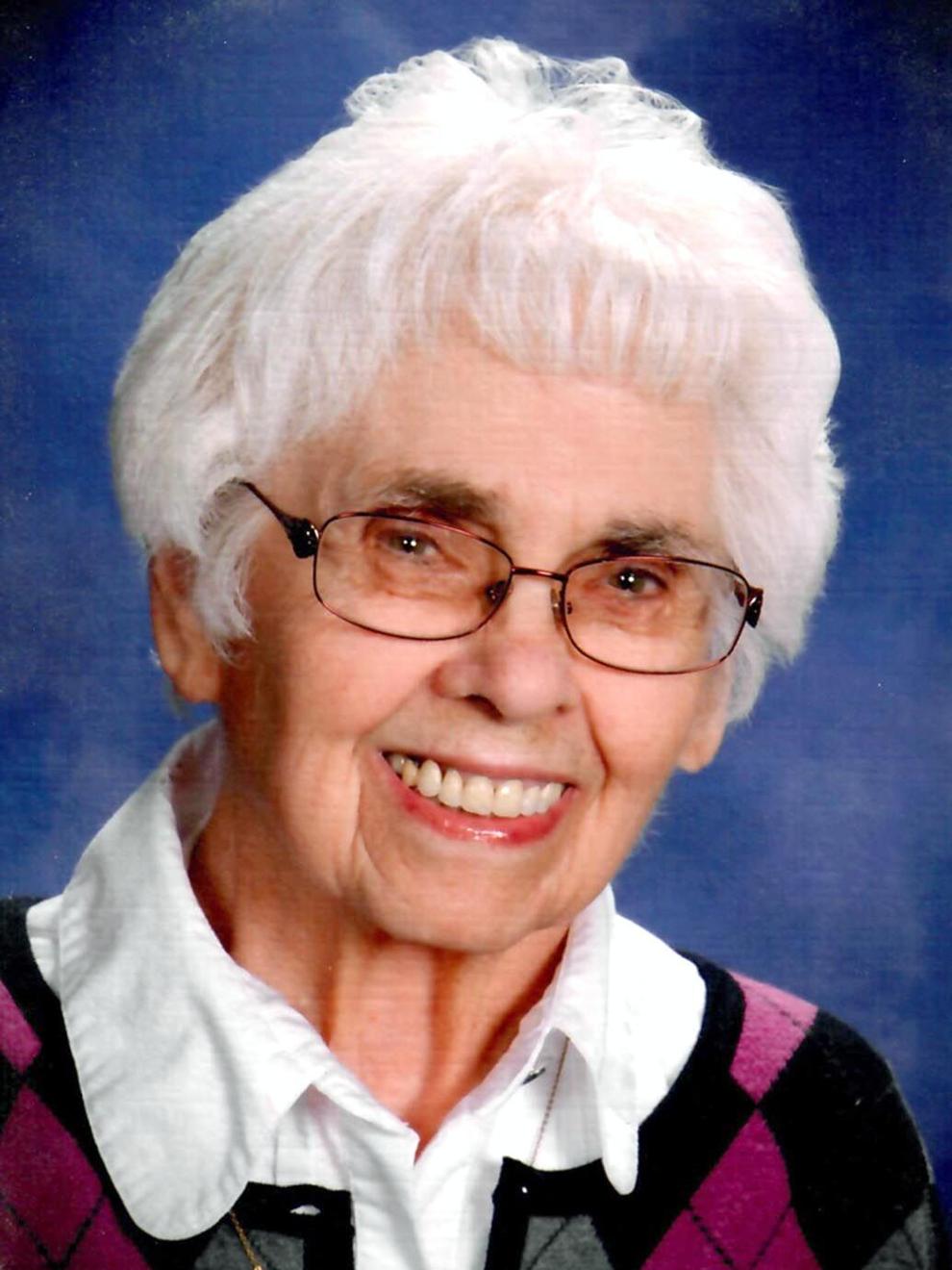 Virginia Ann Gardner, of Isanti, passed away on Jan. 19, 2021, at GracePoint Crossings in Cambridge. She was 92 years old. 
She was born on Dec. 19, 1928, to Grant and Ina Kilbury in Brainerd, Minnesota. She grew up in Minneapolis and graduated from South High School. Virginia married Thomas Gardner in 1947. They lived in North Minneapolis until 1965 when they moved to Isanti, Minnesota. She was a homemaker until after their move to the country, then she worked at Cambridge State Hospital as a nursing tech.
She enjoyed embroidery, reading and crocheting. She was active in each church they attended. Most recently she attended First Baptist Church of St. Francis. She loved having company especially when the grandchildren were around. 
Virginia was proceeded in death by her husband Tom Gardner, parents, brother Robert Kilbury and one great grandson Grant Hoffman. Virginia is survived by her four children; Becky (Lowell) Kruse, Owatonna, MN, Dan (Terri) Gardner, Okinawa, Japan; Tom (Patty) Gardner, Fort Collins, CO; Barb (Russ) Peterson, Isanti, MN; 13 grandchildren, 37 great grandchildren and one great-great grandaughter; and one sister Beverly Kilbury, Minneapolis.  
One of her favorite scripture passages was Proverbs 3:5&6.
There will be a private family graveside service with internment at Fort Snelling National Cemetery. A Memorial service will be held at a later date. Online condolences can be made at StrikeLifeTributes.com.