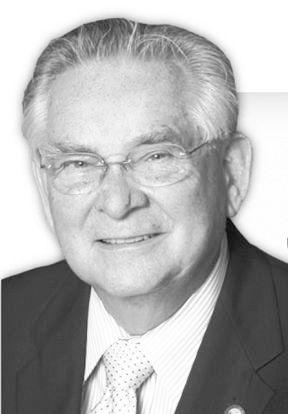 MORE OUTDOOR DECORATIONS are noticeable this season. People are eager to find ways to celebrate the holiday season. There have been so many restrictions -and many are necessary - that people are finding that with the warm fall weather, they could get outdoors and enjoy decorating. 
It's also a good time to take the family to enjoy the lighting displays. When our children were young we did that every year. Many times it was done following the early Christmas Eve service or after a Christmas concert at church. 
FAMILIES HAVE MANY traditions that build memories which are lasting. Ours have ranged from ethnic foods, singing Christmas carols around the piano, putting on skits, reading the Christmas story in Luke 2 and opening gifts from youngest to oldest or vice versa. 
This year COVID-19 may have a major affect on those traditions. Finding a way to stay in touch with extended families may require some extra creativity. ZOOM calls are easy and can be very meaningful. 
Other forms of messaging, including old-fashioned letter writing, allow for re-reading messages of love, respect and encouragement. 
I PICKED UP several thoughts from two South Dakota publisher friends via a ZOOM call recently. 
One point was that for every person who has COVID-19 it will be spread to five others. It is estimated that in South Dakota, 40% of the population will deny the vaccination. 
It is hard to know what to believe because it appears there is so much misinformation and the information out there keeps changing. 
TRADITIONS WITH FOOD bring back a lot of memories to me. Growing up in a Swedish home, on Christmas Eve lutefisk would be the entree with boiled potatoes served with white sauce. A potato sausage was also served for those who felt all the lye was not adequately soaked out of the cod fish. Lefse, lingonberries, herring, smoked oysters and even sardines were also on the table. Swedish Rye bread (Limpa) and fruit cake were served followed by a dessert of fruit soup and rice pudding. The rice pudding was often topped with strawberries. 
Lutefisk and lefse prompted a lot of teasing between the Norwegians and Swedes. 
WHEN YOU HEAR a Norwegian using the word "Uff da" they are expressing a frustration. Let me share a couple of incidences which prompt the use of "Uff da"… waking yourself up in church with your own snoring… noticing non-Norwegians at a church dinner using lefse for a napkin…getting swished in the face with a cow's wet tail. 
As I discovered that I was adopted and learned that my ancestry was Norwegian and Danish, I quickly switched from white sauce to drawn butter on my lutefisk. 
MARRYING A GERMAN has introduced me to new foods such as spare ribs, sauerkraut and potato pancakes. A couple of our German foreign exchange guests through Rotary introduced us to pretzels, white sausage and beer for breakfast. 
THERE ARE FEWER mailed Christmas cards this year, perhaps due to the convenience of the Internet and savings on postage. Keeping up the mailing list is difficult. 
CHRISTMAS IS WHEN we celebrate the birth of Jesus and recognize that He is God's Son who came into the world to sacrifice His life for our sins so that all who believe may have eternal life. 
We trust that you will have joy and peace in your hearts and that the New Year will continue to bring you God's favors. 
I ALWAYS ENJOY letters and emails with your comments about this column. Keep them coming.
GENE JOHNSONis Publisher Emeritus of Press Publications, owner of the Isanti-Chisago County Star. He can be reached at ppinfo@presspubs.com.