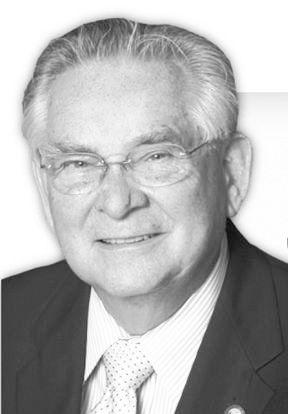 The staff of all of our newspapers are working very hard to deliver accurate information to you on this COVID-19 pandemic.
This is a very serious virus that we possibly haven't experienced since the flu epidemic of 1918.
This newspaper is also working very hard to keep you informed about local health issues, businesses, schools, government services, church and community events.
The voluntary lock down or self quarantine recommended by our president, governors, and supporting leadership will not be able to go on forever for the sake of our country's economic health.
The new normal in fighting this pandemic is to avoid crowds, keep ten feet of distance conversing with people, in your office environment, and practice washing your hands frequently and not touching your face, especially returning home or entering your employment.
If you are sick stay at home. If you need medical care, call your doctor or health care provider.
I'm pleased that our government is removing all barriers to developing drug therapies and vaccines. The latter will take more time to research, test and make available.
Our educational systems are closing their brick and mortar facilities but working hard to do more on line wherever possible.
The new normal is new training and perhaps renewed training of health and hygiene habits.
The economic impact of almost all categories of our economy is being severely affected. Fortunately, food and most medical supplies are being maintained and should be available to everyone unless the hoarding of supplies gets out of control.
Many small businesses like this newspaper, which depends on advertising and subscriptions for its major source of income are also at risk. We are doing everything possible by having staff people work at home, reducing hours, not filling some open positions, and seeking ways to help our staff through financial difficulties. We need your support too.
I'm very pleased that our federal government is acting swiftly to send checks to those earning under $75,000 a year. States are also working to respond to the increased number of unemployment applications.
All of us should be aware of our neighbors who might have a need and find ways to be helpful. We will win this battle but we will all have to work together.
I was very young when WWII started. As the war went on I was beginning to understand how business and large corporations were open to each other in sharing information on how to build airplanes, tanks, ships, guns, ammunition and other war time supplies. Families learned to grow Victory Gardens
Food and gasoline was rationed. Everyone had to sacrifice. Special war bond savings accounts helped pay for the war. "Rosie the Riveter" led women into war time manufacturing plants. Junk yards became resourceful for metals. Auto manufacturers changed their assembly lines for mobile armament as well as aircraft engines.
I don't remember people complaining. We were all in it together and we had the united attitude "We will win !".
We will learn a great deal from this experience. Perhaps its is time to reflect on our Heavenly Father who is still on the throne and test your belief.
Gene and Carter Johnsonown Northstar Media. They can be reached at ppinfo@presspubs.com.