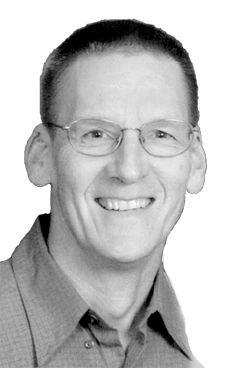 Since my last column, high school volleyball and football have returned, and some games have been played. The smacking sounds of serves, sets and spikes resound off the walls in the gym. The voice of an excited announcer accompanies the crashing of Friday night football pads as both echo through the nighttime air. I certainly hope this works.
It seems like years, not months, since Covid-19 spread-prevention protocols were put in place, and, unfortunately, we still might have "years" to go before the pandemic can be thrown into the bin of history. Yet, we must socialize a bit, move around a bit, and have a bit of fun. I've learned that some of that fun can be done alone, and socializing can be done safely with one or two others.
As I've mentioned, I spent more time fishing this summer and fall than during most years. In fact, my last walk-in fishing trip at the Snake River was Tuesday, Sept. 22. No, the water wasn't too cold for me to don shorts and tennis shoes and walk in on that day. The fish were cooperative, too!
On the 23rd, I drove to a lake I'd fished three times earlier in the summer. The temperature that afternoon reached 82! The fish were a bit less cooperative, but I didn't much care. With no wind and no other boats on the water, I felt as though I owned the lake, the amazing stillness, and the ripening fall beauty. It was so calm, only my excited heartbeat caused ripples on the surface!
That scene lies in stark contrast to an earlier experience there. On that day, the wind was about 30 miles per hour. I could have dropped my anchor into the lake from six feet high and hardly noticed the splash.
On the 27th, I fished the Snake River from my john-boat with my daughter. Our catch included her monstrous 19-inch smallmouth bass. Then, on October 6, I rowed my son-in-law to those same areas, and we were skunked! They were two great days with my respective #1 and #2 fishing pals! Finally, on October 9, I fished a lake to which I hadn't been in about 35 years and caught a 21-inch, nearly six pound largemouth. It was another monster!
Not all the action is aquatic though. On Sept. 30, as I was driving around an s-curve, there was a golden eagle perched atop a recently-road-killed deer. I slowed, but it flew away. What a beautiful sight it was! On the way back, I slowed well ahead of the scene, and there it was, noshing on raw venison! I inched forward to within 15 feet and took some great photos.
My own backyard has been the epicenter of much activity this summer and fall. A large variety of birds have frequently flown to and from the feeders and bird baths, while rabbits and squirrels have frolicked on the ground below. Our flowers, which started blooming in early spring and have lasted till early October, attracted many butterflies and provided a colorful backdrop for all the action. Now, as the sad, heavy heads of the sunflowers hang from their tall brittle stalks, the bluejays are everywhere!
Yes, the fall colors have been beautiful and the animal activity has been enjoyable to experience, but winter will inevitably and abruptly arrive. The scenery will vastly change.
Don't worry though. All this will return next year!
LOREN BRABEC is a contributing sports writer for the Isanti-Chisago County Star and author of several Braham sports books.