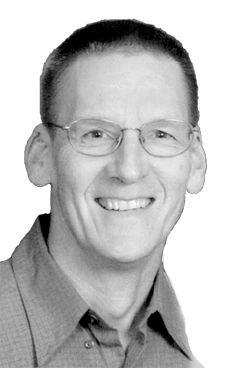 Now I know there will be serious national issues with us awhile yet, but I'm thinking optimistically about 2021. Because of that, I'll share a new idea with you in just a couple minutes.
My column is supposed to feature sports and outdoors "stuff." That's a pretty broad topic. Because all levels of sports were rather silenced during most of 2020, I'm sure I stretched the definition of "stuff" a wee bit. Now, I need to clear my head of an outdoor experience I had in the late morning of election day, Nov. 3.
After grabbing a few plastic bags, I headed downtown, like I'd done every week or two since March, to pick up litter off the streets of downtown Braham. I soon realized that the items I saw – mostly candy wrappers, pop cans, Covid masks, and small, empty liquor bottles – were quite possibly leftovers from the Halloween celebration a few nights earlier.
Without making judgments, I thought of what we can learn about people – that is, ourselves – by examining the stuff we leave behind. Perhaps, you've read accounts of  "time capsules" being unearthed with 50 or 100-year-old items inside. These are intentionally buried so that, upon scheduled exhumation, interested folks are reminded of life at an earlier time.
Maybe you've heard about the remains of an old farmstead being scoured by metal detectors, or the basements of abandoned outhouses being probed for long-lost valuables. Perhaps you're thinking about a closet you have in your house right now.
Naturally, I wondered what someone 100 years from now would think if he/she found these candy wrappers, pop cans, Covid masks and small liquor bottles preserved in some trash heap near Braham. I know I'm disgusted when I find cans, food wrappers and other junk near lake and river accesses by so-called sportsmen and women. I'm optimistic that things will improve in 2021.
So about that new idea. You might not know this about me, but I seem to do my best thinking (this is not saying much) when I'm fishing alone. That's why I put on my waders and fished the Snake River on Nov. 19, and some of why I went ice fishing on Dec. 17 and 20, and again on Jan. 5.
You see, I had gotten this idea that we shouldn't confine our outdoor activities to warm summer and fall days only. I needed time to think and explore it a bit, and I realized it's not at all ridiculous. So here it is.
I've decided to share an outdoor meal with someone at least once each month during 2021. The test drive was held on Dec. 21 when Brian and I enjoyed lunch on my patio. It was 25 degrees and windy. We talked mostly about music, but also the wind.
The first outdoor lunch of the new year was an hour-long event on Jan. 12 in the driveway of my friend Terry. It was 20 degrees and calm. We discussed cell phones and devices, but also trees, cattails and woodpeckers, among other "outdoors stuff."
I'm anxious to witness and share the beauty of the outdoors and the sights and sounds of the changing seasons in this new way. I will let you know how it goes each month. 
So, while I think about whom my next invitee will be, I encourage you to find an outdoor activity that provides you with some regular friendship and fun, too.
Plan for your happy new year!
LOREN BRABEC is a contributing sports writer for the Isanti-Chisago County Star and author of several Braham sports books.