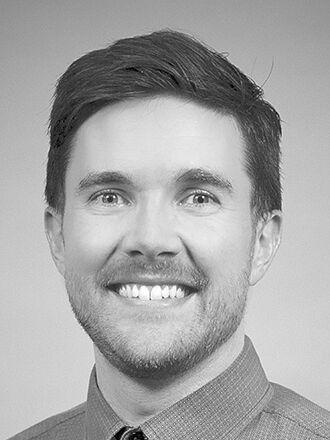 Are you tired of "mask fog" on your glasses? Contact lenses may be the answer. There is such a wide variety of contact lenses today, making it easier for people of all ages to benefit from contact lenses.
For example, daily disposables are great for those who need a higher water content/more comfortable fit or for those who don't want to have to clean their contact lenses every night. Multi-focal or bi-focal contact lenses are a wonderful alternative to needing reading glasses as a person ages.
If you decide to opt for contact lenses, it is important that the lenses fit properly and comfortably; and that you understand contact lens safety and hygiene. That is why your contact lens exam should include both a comprehensive eye exam to check your overall eye health, your general vision prescription, and a contact lens consultation and measurement to determine the proper lens fit.
When it comes to contact lenses, one size does not fit all. Optometrists will take some measurements to ensure your lenses fit properly; thus, avoiding discomfort, blurry vision, or even damage to the eye that can result from an incorrect contact lens fitting. Some of the measurements taken are: corneal curvature, pupil or iris size, and tear film evaluation. In addition to these measurements, the doctor will ask questions to determine your needs, desires, and lifestyle habits. We are committed to make sure that you are in the best contact lenses for your comfort, sight, and eye health.
Another alternative to contact lenses are some of the "no fog" or anti-fog" products available on the market. For example, the NO FOG cloth that you can use on your glasses to reduce fog for up to 8 – 12 hours. Or the Fog Free lenses that give you permanent maintenance-free fog protection from masks and other back- side fog sources.
Ask your Optometrist about what options would work best for you at your next annual exam.
DR. MICHAEL SCHEIDT is a residency-trained optometrist practicing with Cambridge Eye Associates. He can be reached at 763-689-1494.