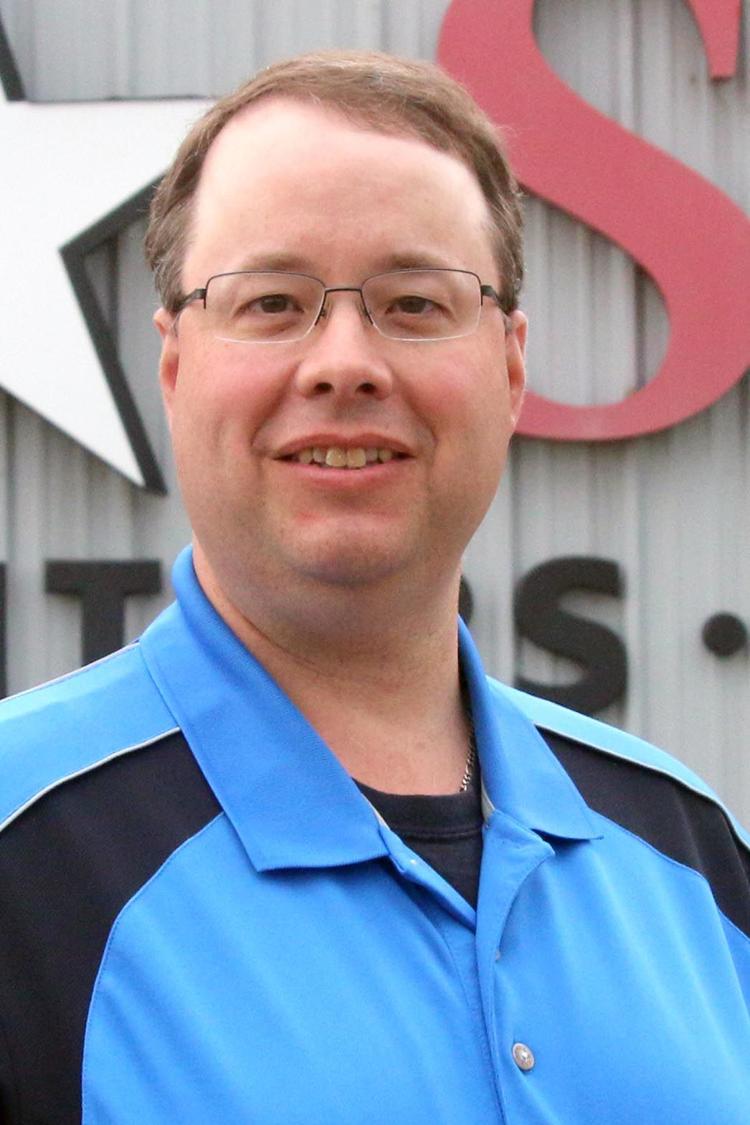 I can see the headline: "Man gets struck by lightning while shoveling snow." 
That's one of the first thoughts I had as one of the many loud cracks of thunder echoed through the sky last Thursday. The specific bolt of lightning lit up the sky as I was clearing off my parents' driveway and was followed by another round of heavy rain/sleet/graupel/snirt/whatever else was falling from the sky that day.
As crazy a story as that might sound, it would have fit as a perfect finale to what has been one of the craziest winters many of us have ever seen.
After experiencing a rare brown Christmas, we saw an extreme mixture of alternating rain, snow, freezing rain and sleet that made clearing streets and sidewalks problematic, to say the least, just a few days later.
The Twin Cities then broke the record for the latest day into the winter before recording a sub-zero temperature on Jan. 19. Less than two weeks later, that record was completely forgotten as the Midwest plunged into the "polar vortex," breaking numerous record-cold lows. 
The lack of snow in December was also made up for come February, as not only did we break the record for all-time snowiest February on record, but it will also go down in the top 10 for snowiest months ever.
The month of March got off to a rather chilly, though not record-breaking, start. Considering how deep the snow depth was, people were seriously wondering how long we would be stuck in winter's grasp. There was talk about the possibility of fishing opener being hindered by ice still on the lakes (which may still happen up north, but not to the extent some were predicting). Spring high school sports teams were also placing bets on how late their seasons would start.
But, just like that, starting on March 12, we got some relief in the form of continual days of highs above freezing, a streak that continues to this day. At the same time, these highs weren't greatly above average, thus alleviating the potential for near-record flooding. 
This also enabled fields to gradually clear of snow, so much so that some games were actually able to be played as scheduled in the first days of April – something that just a few short weeks earlier looked to be an impossibility.
At the same time, we still haven't seen a huge spike in temps, with just one day barely making it to 70 degrees and only two other days going above 60.
Then came last Thursday and the above-mentioned wacky weather event that even included a couple severe thunderstorm warnings during the blizzard.
And that aforementioned lightning strike? That imagined headline wasn't too far off as I read how it struck a tree and started a shed on fire that the Isanti Fire District had to put out.
Let's just hope this roller-coaster ride is almost over and we can at least have a nice, average spring and summer. But, based on recent history, I wouldn't hold my breath about that. 
Bill Stickels III is editor of the Isanti-Chisago County Star. He can be reached at 763-689-1181 ext. 107 or editor@countystar.com.