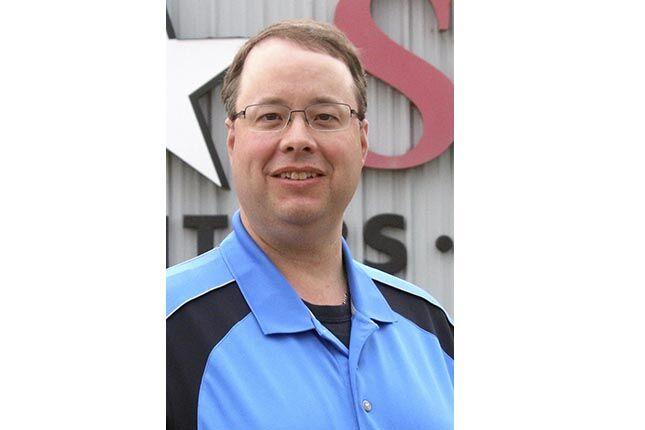 I've always been at least lightly interested in history. During grade school here in Cambridge, the history classes were always very intriguing to me. I remember taking some interesting field trips during school to places like a recreation of an old fur trading post and the Hinckley Fire Museum. During summer vacations, my family would likewise make stops at historical markers or locations, such as touring a Taconite Mine.
That continued in college, when I would always look towards some sort of history class to fill out one of my general education requirements, or just to reach the minimum number of credits needed for a full-time student. Even today, I will find myself taking note of a historical TV show, book, or article.
That was exactly what happened about a month ago. As I was scrolling through Facebook, a post from the Isanti County Historical Society popped up on my news feed. Naturally, I paused to take a glimpse at it, and was immediately hooked into it. As soon as I completed reading the post, I just knew I had to get permission to print the story here, inside the pages of the Star.
Thankfully, Sam Klocksien, the Executive Director of ICHS, responded to my direct message almost immediately, indicating he was flattered I considered his article worthy of publication in the Star. Additionally, he mentioned how he had been meaning to contact me about the possibility of contributing similar articles on a monthly basis.
I don't think I could have typed "absolutely!" any faster on my cell phone. It's an established fact that I'm not alone with having at least a passing fancy for historical stories. Those sort of articles always seem to be popular with readers, with several newspapers dedicating space for historical pieces on a regular, even weekly basis. And based on the fact that this Facebook post already had something like 100 shares in the first hour, I knew it would be equally popular with our readers.
I wasn't wrong. The article, which ran in our Jan. 7 edition, was the most-read story from that edition on our website. And for the entire month of January, it was the third-most read story, behind only our story about two Kwik Trips coming to town and North Branch's summary of police reports from 2020 (that article featured the word "crime" in the headline, which always catches readers' attention).
The long and the short of it is that I am pleased to announce that in this week's edition, we are officially launching "Repeating History," which we are planning on running in the first edition of each month. The title is a double-meaning of the expression "those who don't learn from history are doomed to repeat it." The title is not intended to be negative. Rather, the only way we can learn from history is if we hear about history, and the only way to do that is if someone is retelling (aka "repeating") those historical stories.
While maybe not quite as "scandalous" as that first story, which featured gangsters running amok, this area has plenty of fascinating stories about days gone by. And I, along with the Isanti County Historical Society, are excited to be able to repeat those stories in the coming months.
BILL STICKELS III is editor of the Isanti-Chisago County Star. He can be reached at 763-689-1181 ext. 107 or editor@countystar.com.