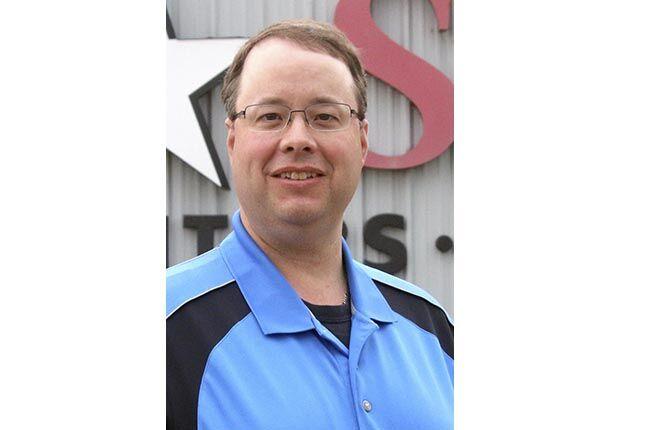 Longtime readers of this column may remember that I have repeatedly mentioned around this time of year my fondness of Christmas music. In the past, I've professed how I don't mind hearing holiday tunes well before Thanksgiving and have even intentionally programmed my car and office radio to play them non-stop for well over a month. I've also mentioned driving former coworkers crazy by singing along.
While my attitude hasn't changed, I must admit this year just feels a little different - for obvious reasons. A couple weeks ago I heard Christmas music played for longer than a few seconds as I walked around a store, and it just felt like it sounded bizarre rather than making it feel like a normal year. The second time was better, but still not quite 100% to full holiday spirit.
Slowly but surely, as the song goes, "It's beginning to look a lot like Christms," but there's no denying Christmas will look and feel different. Cambridge has placed their annual tree at the corner of Main Street and Highway 95, but there was no official lighting ceremony ahead of the Snowflake Parade, which also didn't take place. The same will be with the North Branch tree. We've even had a couple snowfalls that would have qualified us for a white Christmas had it stuck around, but all of that has melted.
Things took a significant step backward this last week as, amid rapidly increasing COVID numbers, Governor Walz "dialed back," imposing new restrictions on bars and restaurants, fitness centers, youth sports, and even making severe recommendations for limited private "social gatherings."
I know it might sound like a corny movie script, but I have decided I'm not going to let all this kill my Christmas spirit. The Christmas music will be wafting from my office and car. I don't put up decorations at my own place, but I will be helping my parents put theirs up this weekend since I don't have my traditional hockey tournament to help photograph. But I want to take it one step further and help you, our readers, get into the spirit as well.
Here is what I'm looking for: still photos or videos of peoples' holiday decorations. They don't have to be the grand displays set up specifically for people to drive through, complete with synchronized music. They can simply be your neighbor, or a house you drive by that catches your attention and makes you feel good. Along with the photo or video, please provide just a general address (i.e. "South 11th Avenue"), plus which city or township it's located in. One condition I am asking is if the display can't be seen from a public road, please get the homeowner's permission before submitting since chances are people will want to see them in person.
Just email these to editor@countystar.com. Each week through Christmas, we will publish some of our favorite still photos in the physical edition of the Star, plus post all of them and any videos on our website, along with sharing them on social media.
Together, we will make sure this isn't a "Blue Christmas," but rather what it's supposed to be - "The Most Wonderful Time of the Year."
BILL STICKELS III is editor of the Isanti-Chisago County Star. He can be reached at 763-689-1181 ext. 107 or editor@countystar.com.