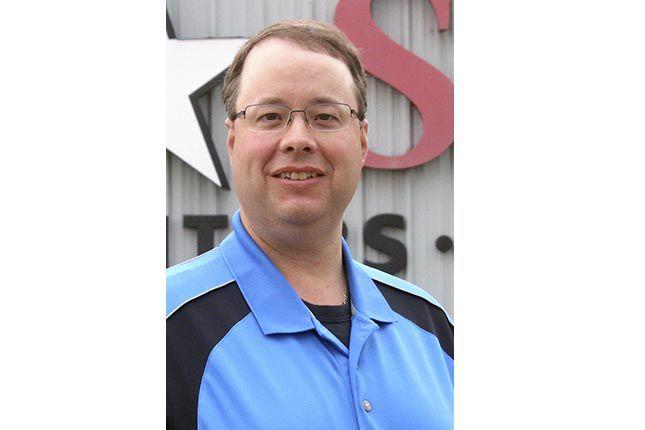 Things around a newspaper are hardly ever dull. There always seems to be something going on. Some days may be slower, while others are so busy you hardly have time to take a breath. This past week was definitely the latter, but it wasn't exactly due to a large number of news to cover. In fact, news-wise, this was pretty much a slow week. But that is actually good considering how much work we imposed on ourselves.
As you can see, this week's Star features a couple different special sections - with both of them dealing with some form of voting. The first is our second, "mini" election guide. If you recall, back in our Sept. 17 edition we published our traditional election guide, complete with candidate profiles and answers to our questionnaires. We did this back then in order to provide information for all voters considering the large number of absentee and early in-person voters that were predicted.
To refresh everyone's memory for those who are still yet to vote, we will be reposting that election guide on our website and re-sharing it on our social media pages. But for our physical edition, we have chosen to go with a scaled-down election guide this time around. Inside this edition, you will find a list of all of the candidates who are running for office in both contested and unopposed elections. We have also included a list of all of the precinct locations within our circulation area. Finally, we have a story regarding how the reporting of election results will change during this unique election.
While that project took up a fair chunk of time and I consider it to be very important, the other project blew that one away. Inserted in this week's Star is at long last the results of what I believe to be our first-ever Reader's Choice "Best of the Star."
Way back at the end of July we asked our readers to make nominations in up to 90 categories. That was followed by almost a month of voting for your favorites from among those nominations. And after needing about a month-and-a-half to count all of the nearly 11,500 votes, plus to compile information on all of the winners and finalists, we are proud to present to you this special section.
I will admit my portion of this project was somewhat limited. While laying out those 12 pages did take a good chunk of time over three days, my only job leading up to this week was to every so often promote this special section on social media or in a column. Meanwhile, our graphics and advertising departments, and especially our publisher has been eating, drinking, and probably dreaming about this for the last three months.
While it is true that putting a newspaper together is always a team project, this one in particular could never be accomplished without everyone doing their part, and that includes you, our readers.
So, from the entire staff of not only the Star, but everyone at Northstar Media and Kanabec Publications, we thank you for participating in this undertaking. We truly hope you find it not only entertaining, but useful as well.
BILL STICKELS III is editor of the Isanti-Chisago County Star. He can be reached at 763-689-1181 ext. 107 or editor@countystar.com.