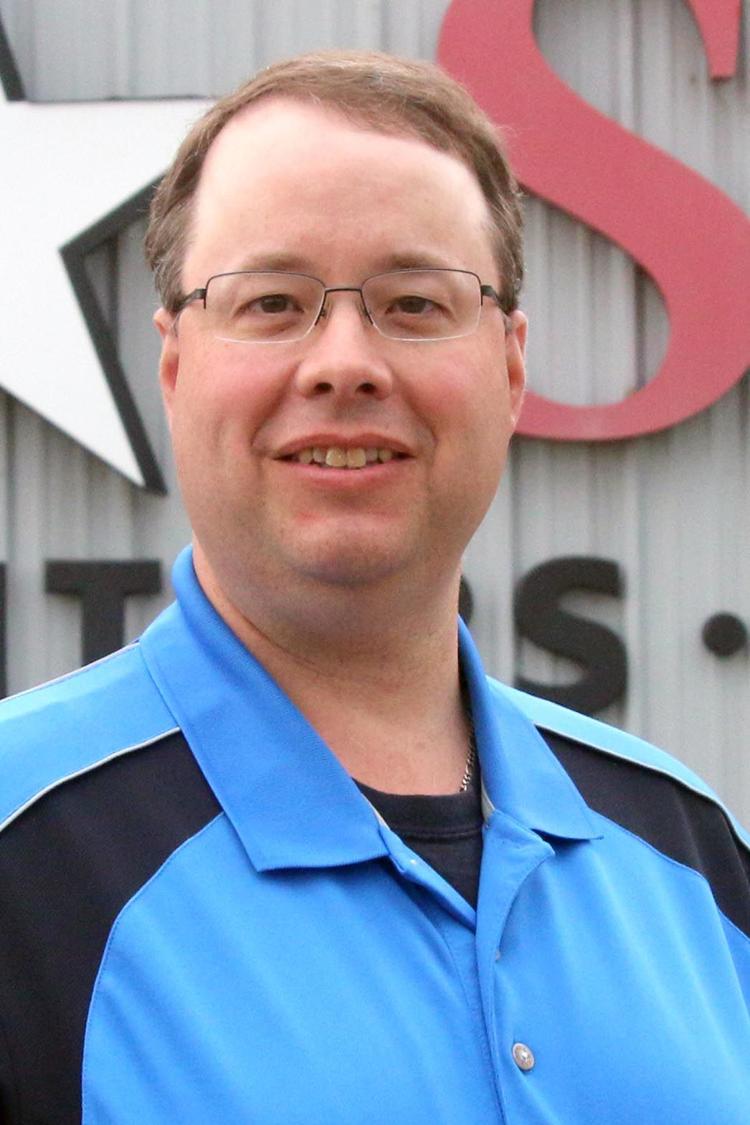 This year, I was able to get to both the Chisago and Isanti County's fairs. And while looking around the two of them, seeing the various rides kind of took me back to my younger days.
While I will never claim to have been a major daredevil when it came to carnival rides, I wasn't exactly a scaredy-cat either. I enjoyed such rides as the Tilt-a-Whirl, the octopus, the more traditional roller coasters, and a few of the other "big kid" ones. Plus, given enough peer pressure, I could be prompted to ride several of the more "extreme" rides as well.
I remember back in high school our class took an end-of-year trip to Valleyfair, where I wound up spending most of the day with Andy, one of my good friends. Andy was certainly more fearless than me, and he kept prodding me to go on the Wild Rails, so after a slight apprehension, I gave in. 
It turned out to be one of my favorite rides. Knowing Andy and myself, I'm guessing he would have convinced me to go on almost any ride – almost, except for that one ride.
That ride was certainly my nemesis. I rode it once, and swore I would never ride it again. It was one of the rides at the Isanti County Fair this year, and just looking at it made me shudder. 
What is that one ride? Here it was called "the yo-yo." At Valleyfair, at the time it was called "the flying trapeze," but now it looks like it's called "Charlie Brown's Wind-Up."
I know what you're thinking. That's an extremely tame ride. Basically, it's a swing that goes around in circles. It doesn't go up, down, or even in reverse. And it's not even that fast of a ride. But here's the problem, with the help of centripetal force, you are constantly swinging at about a 45-degree angle.
You see, I've always had a form of a fear of heights. But it's not the height that gets me. It's just being at an angle for an extended period of time that got to me. I just couldn't stand being at that angle. 
As a kid, I didn't like being on the top of a teeter-totter, and even as I got older, I dreaded having to go down escalators. Doing a Google search, I came up with "bathmophobia," or the fear of stairs or slopes.
I'm not totally sure why I had this fear. It might have something to do with when I was in elementary school – I was watching a Cambridge football game from the very top of the bleachers and I slipped between the sitting bench and the foot bench, falling all the way to the ground. 
Somehow I managed to avoid significant injury (I threw up a couple times as my dad took me to the doctor, but I was back home even before the game ended). In reading about bathmophobia, that event certainly fits as a probable cause.
I think I have pretty much grown out of the fear now. I can handle the escalator at Xcel Energy Center just fine (although I do find myself still just looking straight ahead instead of down). But I'm also not going to tempt it. Even if I physically was able to ride that ride, I think I will just opt to keep my feet on the ground. 
And nothing – not the chance for a cool photo, the curiosity to see if I truly have conquered my fears, or even having Andy come back to prod me – will get me up in the air like that again.
Bill Stickels III is editor of the Isanti-Chisago County Star. He can be reached at 763-689-1181 ext. 107 or editor@countystar.com.