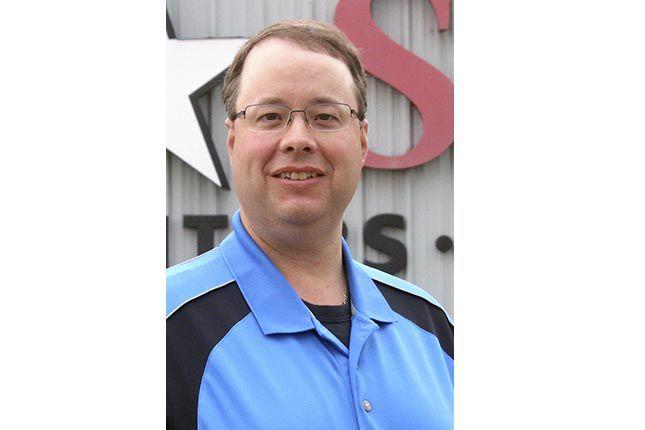 One of the things I have always really loved about this job, but is also one of the biggest challenges, is the fact that it is far from routine. Sure, there are certain parts that are regularly scheduled, such as government meetings. But beyond that, all bets are off.
Taking a look at my desk calendar, you would see a variety of events taking place at a wide range of dates and times. There are some days when I would be coming in and out of the office so much I could swear I was going to run into myself one of the times. Other times, I would have several things going on over in North Branch with just enough of a gap between them I needed to figure out how to fill the time between them because it didn't make sense to drive back to Cambridge only to turn around and drive back over shortly later.
With a schedule like that, simple things like eating can be all over the place. Before this job, the OCD part of me would dictate that lunch is around 1 p.m. and dinner is around 6 p.m. But with this job, if an event is around those times, then meals get either pushed forward or back or they get eliminated altogether. Forget about trying to plan meals out. It's pretty much a "plan A" if work allows for a certain length of time to eat, but I have to have at least a "plan B" in mind if that time gets shortened or extended. And oftentimes, at least one of those plans winds up being grabbing a bite at either a fast-food or sit-down restaurant.
But all of that was before this last month. All of a sudden, my calender completely opened up. Suddenly, my chaotic schedule became a very routine, "9-5" job. I get up in the morning, go into the office, work until about one, take a lunch break, then return to work until somewhere around five when I go back home for the night. Sure, there are still meetings to cover, but even those can all now be done from my office or the comfort of my recliner at home.
In looking at this transformation, I have found my OCD has actually reversed itself, and I find myself still thinking I have to come up with a "plan A" and "plan B," when in actuality, I can accomplish my previous OCD schedule even when one of those meetings is taking place at either one or six. And I am admittedly struggling to come up with something other than "grabbing a bite" somewhere. 
Now, I'm not writing this to make light of anyone else's situation. I'm very grateful I am in a business the government has considered "essential" during this pandemic, while at the same time it is a job that can be accomplished with minimal additional risk of being exposed to the Coronavirus. I know there are thousands of people who would kill for a "9-5" job like that right now.
Rather, I think this can be used to show that everyone is being affected by this situation in some form or another. And as strange as it sounds, I can't wait until my schedule is once again too chaotic to make solid plans for simple things like what to eat for dinner.
BILL STICKELS III is editor of the Isanti-Chisago County Star. He can be reached at 763-689-1181 ext. 107 or editor@countystar.com.