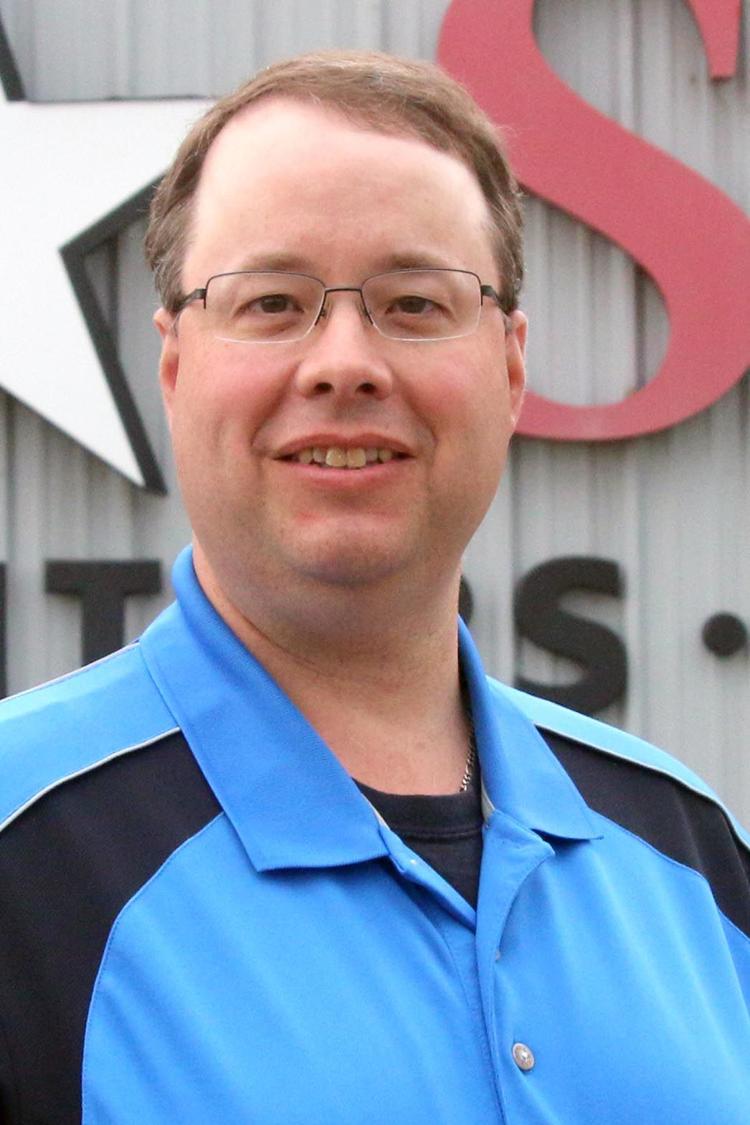 Growing up, I wasn't what you would call athletic. Sure, I played several sports, most specifically hockey for 11 years, but it never got to the point of playing at the high school level. I ended my playing career after one year of junior varsity when it was obvious playing time for me would be scarce considering there were a total of  five goalies for just the varsity and JV.
That's one of the reasons why being a sports photographer is so perfect for me. Through covering all the various teams, I have the ability to live vicariously through them. I get to share in their ups and downs. Their accomplishments give me the ability to accomplish things myself. Whenever a team reaches a milestone, I get to also reap the benefits of it.
And boy, have I lived a very fulfilling sports life. Over the last 30 years, I have seen so many incredible things. Most specifically, many of those have involved teams making it to state. If you include both boys and girls teams in a sport, I have officially covered state competition in every sport either Cambridge-Isanti or North Branch competes in except for adapted bowling, dance line and tennis. Even if you separate out boys and girls teams, that only brings the total number of teams not covered at state to six.
 Even with all those state competitions covered, though, I will admit that this latest one – covering the North Branch boys hockey team – definitely sends the most chills down my spine.
Now, this isn't meant to be a slight to any of the other teams and sports out there. I love covering every single one of them and I always get amped up even when there is the possibility of one of them making it to state. In fact, unless the Vikings go out and make it all the way to the championship game, with at least one game going into overtime, chances are this trip to state won't even make my top five most memorable games covered.
But it's just the aura surrounding the state hockey tournament that makes it just a little more special. Quite simply, the state hockey tournament is the Holy Grail of Minnesota high school sports, if not of the entire country (although basketball in Indiana and football in Texas might beg to differ).
When you have players who have won Olympic gold medals, Stanley Cups and even been inducted into the Hall of Fame proclaiming that their greatest memory was playing in the state tournament, you know it's something special. It's been covered by Sports Illustrated and ESPN on a fairly regular basis. It even generates a highly-anticipated yearly viral video with the "All-Tournament Hockey Hair."
Now, I have "covered" two other state hockey tournaments before. There was the year C-I made it into the "Tier II" tournament, but no disrespect intended, that was just a very strange setup. I also one year called in a favor to get a press pass even though I wasn't shooting any specific team. But that was before the high school league justifiably got much more stringent on who they would give media passes to.
And when you consider the incredible story behind the history of North Branch hockey – not having a true home arena and up to a couple years ago being perennial "cellar dwellers" (again, no offense intended) – you will have to forgive me when I'm just a little more extra excited to be covering this particular event.
Bill Stickels III is editor of the Isanti-Chisago County Star. He can be reached at 763-689-1181 ext. 107 or editor@countystar.com.