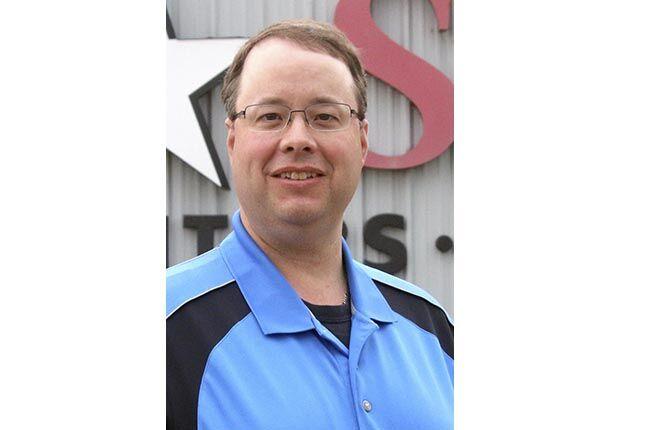 In this week's edition of the Star, you will find an envelope for our twice-a-year Voluntary Subscription Drive. It seems like forever since I've written about this topic in this column, but it's been the same seven months in between our drives as last year. In fact, the last time we made this request, this whole crazy COVID-19 pandemic was just in its beginning stages.
When we cover government bodies, we strive to help provide full transparency from them. So it would be hypocritical for us to not be as open within our own organization. I will be perfectly frank, these last seven months have been a struggle, both financially and with trying to still provide as best of coverage of the area as possible.
From the news perspective, we have continually been trying to balance providing as much relevant information as possible, while at the same time not inciting fear or other negative emotions with our readers when it comes to COVID-19. For a weekly newspaper, this is a very arduous task. We have to weigh the importance of the information, along with how to convey it in a timely manner before it inevitably becomes obsolete (which sometimes happens in under a 24-hour period), which would then lead to confusion among our readers. And even with all of that going on, we are still dedicated to bringing you as much non-COVID news as we possibly can.
On the financial front, we were fortunate enough to receive PPP funding, but that ran out a long time ago now. With the continued decrease in advertising revenue, we have had to take steps to decrease the impact of less money coming in.
Some of those steps were relatively easy to make. Fewer ads, coupled with the enormous number of events that got canceled made it a simple, even a necessary decision, to cut back the number of pages we print on a weekly basis. Even then, however, we sometimes had to prioritize what we put in our physical editions, which occasionally led to having to omit some popular features.
Other decisions have been much harder. We have held back on hiring some staff, including an assistant for myself. Plus, we have cut back on the use of writers and photographers that we pay based on their contributions to the newspaper. Not only do we miss the valuable contributions of these people, but it adds a significant amount to our workload.
We have also made the difficult decision to cut back on delivering the paper to certain areas. While we took steps to make picking up a copy of the paper at various locations easier, we understand this does create an inconvenience to some of our readers who looked forward to automatically seeing the Star on their doorstep.
We sincerely plan on returning back to the status quo once this pandemic has been alleviated. Unfortunately, however, current trends indicate it might be some time before that happens.
In light of all of this, we humbly ask for your help by pitching in with a voluntary subscription payment. The amount is entirely up to you. And as an extra thank you, we are again happy to offer a coupon for a free pie from either Isanti Coborn's, Cambridge WalMart, or North Branch County Market with every subscription payment.
As always, we greatly appreciate the support you give us, whether it's financially or simply by continuing to be a loyal reader of the Isanti-Chisago County Star.
BILL STICKELS III is editor of the Isanti-Chisago County Star. He can be reached at 763-689-1181 ext. 107 or editor@countystar.com.