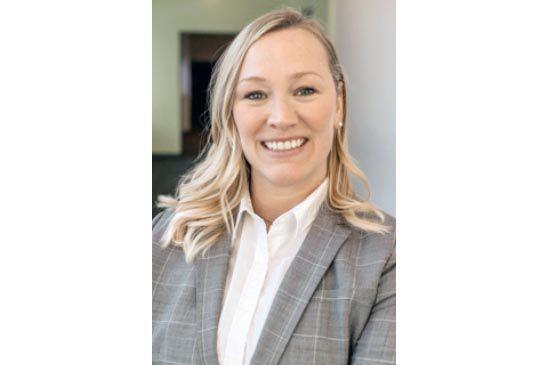 North Branch Area Public Schools (NBAPS) is pleased to announce the hire of Andrea Schmidt for the position of Activities Director. Schmidt will replace Matt Lattimore, who accepted the role of North Branch Area Middle School Assistant Principal for the 2020-21 school year.
Schmidt comes to NBAPS from the Blake School in Hopkins, where she served as a principal intern and Interim Associate Athletic Director. From 2016-19 Schmidt worked for St. Paul Academy (SPA) as the Upper School Athletic Director. While at SPA, she worked as Academic Advisor, an advisor for multiple student-led clubs, including the Spartan Boosters and the Athletic Communications Committee, and aided students in starting new clubs, like the fishing and sailing clubs.  Schmidt also collaborated with SPA's award-winning One-Act Play, Drama, Music, and Fine Arts departments to promote and support their programming.
Prior to her time at SPA, Schmidt spent several years in the Athletics Department at the University of Alaska Fairbanks. 
"Andrea has just the skill set and experience we were looking for in this position," said Superintendent Sara Paul. "Her wide range of life experiences as well as her extensive coaching experience make her a great fit for North Branch Area Public Schools."
Along with her administrative history, Schmidt has coached softball, gymnastics, soccer, speed skating, cheerleading, and hockey. She has also served on a local organizing committee for Hockey Day Minnesota, and as a Park Board member for the City of Lino Lakes. Schmidt is married to husband Corbin and has two sons, Hendrik (8) and Ziggy (1).
"I am so excited to get started and serve the Activities community at North Branch Area Public Schools," said Schmidt. "Serving others is my passion and I am looking so forward to working with students to help them achieve their full potential."