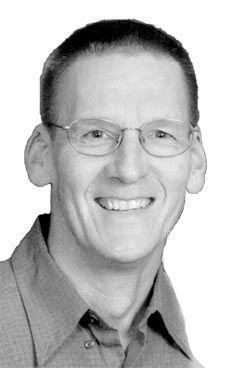 When I retired last December (eight months ago – unbelievable!), I made a list of all the rivers and small lakes in the area I wanted to fish, either for the first time or, finally, again. It was an impressive collection of exciting memories and hopeful anticipation. 
However, due to other options that I have freely chosen to pursue, fishing was relegated to the back burner (the one that works only occasionally). Most people who know me can't believe I've let this happen.
In fact, I haven't made it to even one of those sparkling locations. Sure, there was opening weekend at the traditional place, but other than that, I'd taken just one short trip to a nearby lake with my son and grandson, and two others to a swollen, unproductive river with my daughter. Mine was a sad chronology of fishing inactivity.
Then one afternoon in late July, I found myself walking out onto the dock. A couple friends waited for me as I carried my fishing pole in one hand, the sucker minnow bucket in the other and a mile-wide grin on my face. In just a minute or so, I had stabbed a sucker onto the hook and had heaved a gentle cast southward. I put the rod down so I could wipe my hands and anxiously begin expressing my excited anticipation to those beside me.
Before I could start either, however, the bobber started swimming away. I knew that soon, all the slack line I'd left out would be pulled tight and my pole would soon leave the premises! I picked it up and braced myself for what I knew would be a powerful hookset. Could I even stop the monster that seemed hellbent on destruction?
It was a huge fish. I was thankful that the bench was attached to the dock, for had it not been, I would have taken it with me into the lake! As it was, I held on for dear life until the fish turned and began racing toward the dock in torpedo-like fashion. I reeled as fast as I could, and eventually, steered the monster along the dock where one of my buddies securely wrapped it in his arms.
It measured nearly four feet long, and it must have weighed 30 pounds or more. He handed it to me so he could take photos. This would be amazing. Perhaps a new state record! Would we take it to town to be officially weighed? Would we just release it? Surely, we would never forget this moment!
As I was positioning my hands on the fish so that I could hold it safely and steadily, it suddenly transformed itself. The "fish" now had two relatively large hind feet, two small "arms" up by its chest, a long, narrow neck and the head of a deer.
All at once, we were inside the cabin with the beast, and, when it spotted the slightly open door, it headed toward the crack. I remember saying that this must be how one releases a catch of this type, and we decided to let it go – NOT, I'm sure, so we could catch it another day, but just because it seemed the right thing to do.
No, it wasn't exactly what I had in mind when I made that list so many months ago. But, hey, if you don't actually go fishing, you can still dream about it.
Loren Brabec is a contributing sports writer for the Isanti-Chisago County Star and author of several Braham sports books.