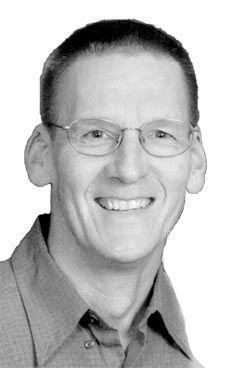 As I trudged across the frozen lake, I was awestruck by the sheer quietness of the day. My footsteps and my breathing were the only sounds, as I huffed through six inches of recently-fallen snow. I wished I could have walked with absolute silence, but this was pretty close.
During the drive here, two redtail hawks and one eagle sat high up in sun-lit trees above the roadway. Then, just before I'd reached the shoreline, two whitetails loped through the trees just in front of me. A great start!
Now the sun was just beginning to rise above the trees that stood on the esker on the lake's south shore. It was an impressive sight against the blue sky. Pointed pine-tree shadows reached out toward me as I thought of how different and how beautiful this same scene is during every season of the year. Without the esker, the lake would be nothing more than a swamp. The glaciers knew what they were doing when they paused to deposit that load of gravel and rock. But dig for worms here? Forget it.
Carrying my hand auger and minnow bucket in one hand and a 5-gallon pail loaded with a few fishing sticks, two tip-ups, and a bite of lunch in the other, I felt as though I could easily just set it all down and spend the day observing my surroundings. Yet, I anticipated a lively time of watching orange flags pop skyward and small white bobbers disappear down deep gray cylinders.
It was apparent that no one had fished this part of the lake yet this winter. Just one fish house – located far to the north end – broke up the flat expanse of drifted snow that covered the ice.  All the fish were waiting for me, and I was getting closer to my chosen location!
Off to the left it was evident that, even out here at this time, nature's battles still do occur. Pieces of light gray fur and small drops of blood marked the location of a violent skirmish, likely between some small mammal of high visibility and an ever-watchful bird of prey. Indeed, eagles fly above the lake during the open water months, and owls hoot from the trees on calm summer nights. Eagle or owl, the furry critter was toast.
I finally arrived at the spot where I'd hooked a monster just two months before. Funny, isn't it, how we gravitate to places of past victories? I proceeded to drill two holes, one for a tip-up with a sucker minnow and the other for a crappie line. By 10 a.m., I was fishing. It was 35 degrees, calm and sunny. From my flannel-shirt perch on the inverted pail, the scene was spectacular!
Unsuccessful after a half hour, I drilled two more holes about 60 yards away and lowered my lines. I would do this yet again, as I gradually moved across the lake. I tried everything in my limited arsenal for the next three hours and caught just one small sunfish.
Oh, I'd gotten one bite on a waxworm (missed it), one bite on a crappie minnow (missed it) and one orange flag to pop (sucker minnow taken). Imagine, the long drive, the difficult walk, all that work and time, and nothing really to show for it!
Be sure you take some time to enjoy the beauty of winter. It'll soon be gone!
Loren Brabec is a contributing sports writer for the Isanti-Chisago County Star and author of several Braham sports books.