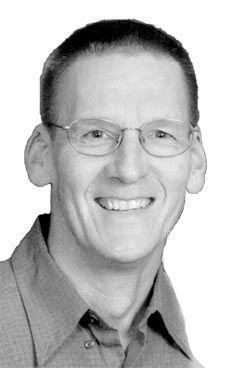 Well, the year 2020 is already three weeks old, and by now you are likely plunging full bore into those New Years' resolutions. Perhaps some of your new behaviors have already become habits! Then again, maybe not. According to Strava, a social network for athletes, January 10 is the date when most people begin to give up on their resolutions. I hope that hasn't happened to you.
If you've resolved to quit smoking, cut down on alcohol or caffeine consumption, improve your diet or begin an exercise regimen, understand that important life changes like these don't show their great benefits immediately. Furthermore, they don't come without some discomfort.
May I then suggest that you don't try so hard or set goals so high that you get frustrated and quit? Take your time. Savor the new and different sensations for what they are – signs of progress! Watch how they become part of you, and know that you've kick-started a metamorphosis, one that you needn't re-start in 12 months.
For the year 2020, I've made "negative" resolutions. For example, I've not resolved to lose weight, but instead to keep off what I've lost since my heart procedure in December 2017. I've not resolved to quit fast food, but to cut back on certain things I know I shouldn't eat. Oh, why do I now feel as though my doctor and my cardiologist are standing right behind me?
Regarding sports and outdoor activities, I have more negative resolutions. I've not resolved to have the greatest garden ever, but instead to keep growing delicious vegetables I can share with my friends. I've not resolved to become the best player ever at open gym basketball (that wouldn't have been possible even in my "prime"), but instead to continue playing as well as I can with the young men who have become like sons and grandsons to me.
I've not resolved to sing karaoke more often than in 2019, but instead to add new songs and make new friends wherever I go. I've not resolved to catch the biggest fish of my life or fish more days than I did in 2019, but instead to go when I can, including to more places I've never been.
Oh, it will be a busy year! The activities I've already mentioned could easily fill my entire year. Yet, I can't remember the last time I went for a drive along the North Shore, climbed Mount Tom, took a dip at Savannah State Park, hiked and camped at Banning, or looked for agates along the dirt roads in northern Pine County.
There is so much to squeeze in, not to mention a personal priority – separate fishing day trips with each of my four grandkids. Now I wonder whether all this is even possible.
Those of you with jobs and children face different and perhaps much greater obstacles than I do, although I will say that my age is a bit of an obstacle. Your efforts to fulfill your resolutions will often have to take back seats to any number of family duties, but then perhaps your 2020 hopes and goals reside precisely there. If so, I say "Hooray for you!"
Remember, a long walk begins with a single step, and, wherever you go and whatever you do, be a shining, welcoming light to those around you. Happy 2020!
LOREN BRABEC is a contributing sports writer for the Isanti-Chisago County Star and author of several Braham sports books.