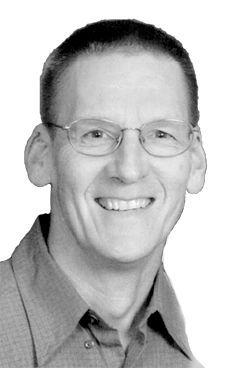 So your gear's packed? Tent poles, sleeping bags, hiking shoes, campstove. What about patience? You taking any of that?
And you think you're ready for the big game? Shot your free throws, run your pass routes, practiced your serve, took your practice swings. What about patience? Have you thought about that?
When it comes to athletics and just about any outdoor activity, patience can be as much a factor in success as physical strength, speed and coordination, and perhaps even as much as a tight adherence to the most rigorous training schedule. 
Want to know why? Well, just wait a bit.
Many years ago, I taught my two kids how to use a popper when fishing for bass and northerns. Of course, accurate casts are required to put the popper into a prime location. But once an angler has skillfully cast a 4" hunk of plastic or wood (bejangled with two treble hooks) toward a small opening among the lily pads some 50-60 feet away and landed it as quietly as a cotton ball drifting onto a shag carpet, patience needs to be subtly injected into the frenzied equation.
I told them that the key to getting strikes on the popper lies in a patient retrieve.
"Try," I recall saying, "to pop it and gurgle it without moving it toward you."
The reply came quickly. "Dad, that's impossible."
"Yup," I said. "So try for the impossible."
My daughter is the "popper queen." Yet, it seems to me (despite her good success rate), that she occasionally retrieves it too quickly or pops it too frequently. I think it's the result of infrequent opportunity, hyped anticipation and lingering job stress. As much as I need to shed this unfair assessment, sometimes she will admit it!
So we talk about how the fish likely gets spooked when the popper makes its splashdown, and how it's probably curious about the cause of that splash! In our minds, we see the fish cautiously going over to investigate, and we discuss the importance of just letting the popper lie there (i.e., patience) while the fish approaches and our hearts beat loudly. 
We "wait for it" – that explosive strike we believe will happen the very next time we even so much as twitch the lure!
We've all seen sports teams exhibit patience, and sometimes we fans start to wonder why the players are taking so long to "make their move." However, we also know that a basketball player shouldn't always take the first shot that presents itself, that sometimes a patient glance for a better-positioned teammate starts the surest path to two points. Likewise, a baseball batter shouldn't just decide to swing at the first pitch that's thrown.
Want to cross that stream while out on a hike? Venture onto new ice? Perhaps you should pause a few patient seconds to ensure your safety. 
Seems easy, doesn't it? Yet, in the heat of battle, patience is something we don't always think about. It's a discipline that has to be learned through coaching and practice. 
So, whether you are competing on the volleyball, tennis or basketball court, battling it out on the football, soccer or baseball field, or hiking a new trail in one of Minnesota's beautiful parks, patience will help you determine the timing and extent of your actions. It can be the difference between winning and losing, enjoying your activity or not.
Good thing, too. Ice fishing and snow shoveling are just around the corner.
Loren Brabec is a contributing sports writer for the Isanti-Chisago County Star and author of several Braham sports books.