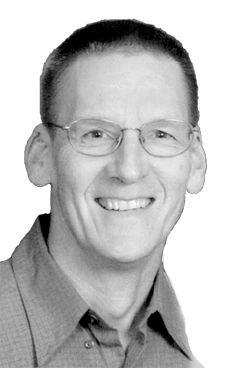 In professional sports, there really is no "off-season." When one sport reaches the end of its annual run, others are still in progress or waiting to take center stage. For team owners, all the time is busy time, and there is rarely a moment for fans to sit back and ponder just how much the things that have stayed the same for so long have changed so much.
For example, there have been playoffs nearly as long as there have been teams and leagues. There have been player trades and salary negotiations ever since there have been owners and players. There have been college drafts as long as I can remember. The purposes have always been to determine an overall champion and acquire the players that would make teams more competitive and competition more equitable. What could be wrong with that?
Well, nothing actually. Even accomplished high school players seek to locate colleges that will provide them with the best combination of playing time, professional possibilities and potential financial security.
However, we constantly read about the newly-acquired manager or player who, because of past accomplishments, is expected to either: 1) transform a franchise from cellar to stellar; or 2) provide just what the team is missing to "take the next step." Sometimes, this expectation is present even when the new person has not had a single moment of professional experience. What a burden to bear!
Long ago, it was Kevin Garnett and Joe Mauer. More recently, it was Zach Parise, Ricky Rubio and Kirk Cousins. Just a few weeks ago, it was Josh Donaldson.
Donaldson was signed by the Minnesota Twins on Jan. 14. The third baseman, who hit 37 homers for Atlanta in 2019, signed a four-year contract which guarantees him $92 million. The next day, the Star Tribune published, on page one of its sports section, a large photo of Donaldson and a speculative batting order for the Twins, showing his homer total second on the Twins' 2019 team only to Nelson Cruz's 41. The hype was on.
From Jan. 16-23, the paper peppered its pages with five more photos of Donaldson. The accompanying articles discussed the patience the Twins displayed during negotiations and the "ripple effect" Donaldson's presence would have on manager Rocco Baldelli's roster and the positions to which he'd assign his players. I thought, "Well, yeah."
Referred to as the "Twin-Killer," Donaldson was quoted as saying, "I thought it was right for me and my family." Yes, I can see that, too.
From Jan. 24-Feb. 2, four more photos and articles hyped Donaldson, weeks before he even hit the Twins' practice field.
Now, I'm not picking on Donaldson. He's just one of many. However, at 162 games per season, Donaldson will earn nearly $142,000 per game. Figured another way, if he hits 40 homers for the Twins in 2020, each will have cost $575,000. Is he under pressure to perform with a guaranteed salary? I don't know, but I wish him well.
I think of the Braham School District's budget for 2019-2020, which calls for expenditures of $10,253,000. From that pot, about 110 employees will be paid, all students will be educated, and all expenses (including capital expenditures and long-term facilities maintenance), even salt for the sidewalks, will be paid. Moreover, this spring, the school board will, as always, carefully consider each expenditure it budgets for the next school year.
And I wonder who's under more pressure to perform.
LOREN BRABEC is a contributing sports writer  and author of several Braham sports books.