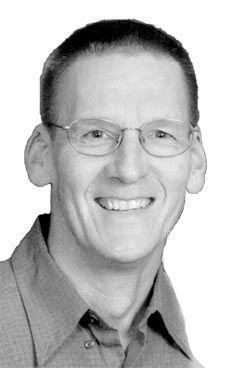 Shortly after Thanksgiving, there was a brief period of time during one brief morning that the sun briefly shone. If you slept in or simply didn't look out the window during that brilliant span, you missed it. In short, it was lovely!
Suddenly, a stiff breeze brushed the last bit of the weekend's snowfall from my rooftop, and, as the tiny crystals cascaded downward, tumbled by seemingly circular winds near the ground, they resembled swirling diamonds. The crystals, half snow/half ice, acted like miniature prisms, and I imagined wee rainbows of the visible spectrum focusing on the wall inside my family room. In my mind, a bit of the outdoors had found its way inside.
I immediately thought of the band Chicago's "Song of the Evergreens," the lyrics of which describe the change of season, the amazing wintry sights to behold and the singer's overwhelming acceptance of it. From its soft beginning to its blistering end, the song delivers a chilling, exhilarating experience. Give it a listen!
Bring the outdoors inside! It's Plan B for those times when the weather remains relentlessly and obnoxiously miserable, or you're feeling down, or you're simply too busy to go outside.
Several weeks ago, I played "Babe Winkelman's Fishing Trivia" with my 7-year-old grandson Nick. It's a board game, and you move your token toward the finish line by correctly answering fishing questions, which, as I warned Nick, were very difficult.
Well, we had fun, and Nick even answered some correctly! I told him that Babe once had a fishing show on TV and then asked Nick how long he thought HE would have to fish to fill a half-hour show. A second later, he said, "About eight years." We laughed, but we had brought the outdoors inside.
Sometimes, more than just imaginative outdoor stuff finds it way inside. One night in late October, I had to go outside for some reason and inadvertently left the inside door of our house open a couple inches. My wife noticed it early the next morning, and when I came downstairs, she had a prepared statement for me: "I hope no mice came in!"
So, I smeared a dab of peanut butter on the flap of a trap and placed it in the basement, where we had hoped any intruding furry critters would have gone. Days went by and nothing. Then one day in late November, my wife noticed that some sunflower seeds which had fallen onto the basement floor were no longer there.
She texted, "Did you sweep the floor downstairs?"
"No," I replied. My throat hardened as I realized what this meant.
When I got home, I sprinkled more seeds on the floor and reset a tantalizing trap near them. The next morning, the seeds were gone, even the three I had stuck in the peanut butter! Yet, there sat the trap, unsprung! I repeated the baiting, now with two traps, and the next day, one of them was missing. I found it about 3-4 feet from where I'd placed it, sprung but empty!
Several days later, a mouse met his doom, and to this day, I continue to operate the trap line. Twice, I've lost more seeds without catching anything, but the body count has surged to two.
As during the other seasons, winter offers plenty of outdoor options. The chilly images and the warm memories will last a lifetime. Just remember that some things need to stay out there.
Loren Brabec is a contributing sports writer for the Isanti-Chisago County Star and author of several Braham sports books.