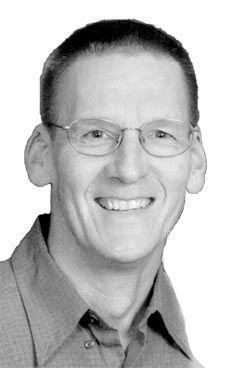 Walking in the beautiful Snake River in pursuit of fighting, thrashing fish is one of my favorite activities. Last year though, due to unsafe high water, I made just one such venture. As with most outdoor activities, fishing requires patience, and I had used up most of mine.
This year, the water dropped sufficiently in early July for me to make two walk-in fishing trips. Like a pet just released from its crate, I was hyped for what I thought would be lots of hot summer action. 
Then the rains came ... again and again ... and the water remained too high for safety. That is, until Sunday, Aug. 4. A low water level was back, the water temperature was ideal, and it was a hot, sunny day. It was perfect for what felt like a "maiden voyage."
When I arrived at the entry point, a father and his son were fishing from shore. As I eagerly strode past and took my first steps into the river, I told them I'd been anxiously awaiting this day. I wonder now how much that showed!
I crossed the river to put some distance between us. Within five minutes, I caught my first fish, a skinny northern which I unhooked and released. It must not have known it was little. 
A 15" smallmouth took my very next offering as though it were waiting for my lure to drop from the sky. I admired my catch as I reached into my pocket for the stringer. I didn't look their way, but I'm sure the father and his son were duly impressed.
Within minutes, a walleye about as long as my shoe was on the line, and shortly an impressive 25-3/4" northern followed suit. Both were released, the walleye being way too small and the northern being in the slot, just a quarter-inch too small!
A third northern, this one just below the slot, grabbed my Mepps spinner and made a nice companion to the smallie on the stringer. Two fish, about two pounds each. Perfect for two meals for two! I could hear fillets sizzling already.
Not all my luck was good luck, however. As it is with many excursions into the river, one is bound to occasionally lose a lure or two. My loss though was not due to a submerged tree trunk, a stubborn rock or a "monster-cut" line. 
Instead, the plastic case holding a small but deadly stash of tackle had slipped unnoticed from my pocket after a lure change. I fished at least five minutes before, to my horror, I discovered its absence.
The case would have slowly floated away with the current, sinking gradually, I suppose, into the dark water below. Perhaps it finally rested on the bottom, but the water was too dark for me to spot it. Maybe it was carried far enough to be caught on fallen tree branches or to be beached on the shore where the river makes a gradual bend. Searching later in the week proved futile.
Maybe someday I'll find the case and all the lost lures, but then someone else might have already picked it up. Possibly, it lies lodged beneath a rock and is now mostly covered with sand. Oh, well. I'm over it. After all, I've also found my share of lures while walking the Snake.
Gosh, it was a nice couple hours!
Loren Brabec is a contributing sports writer for the Isanti-Chisago County Star and author of several Braham sports books.