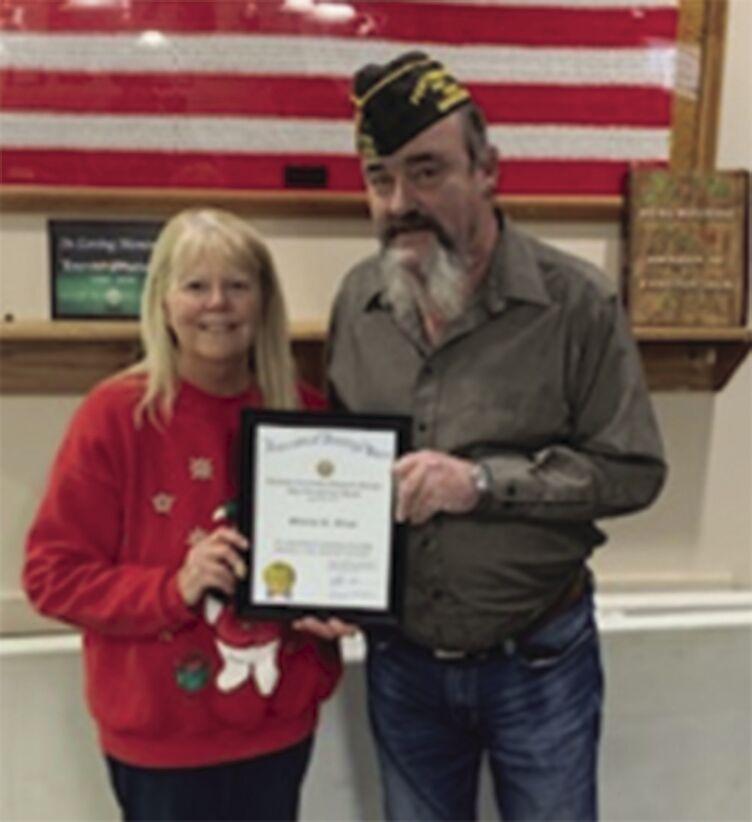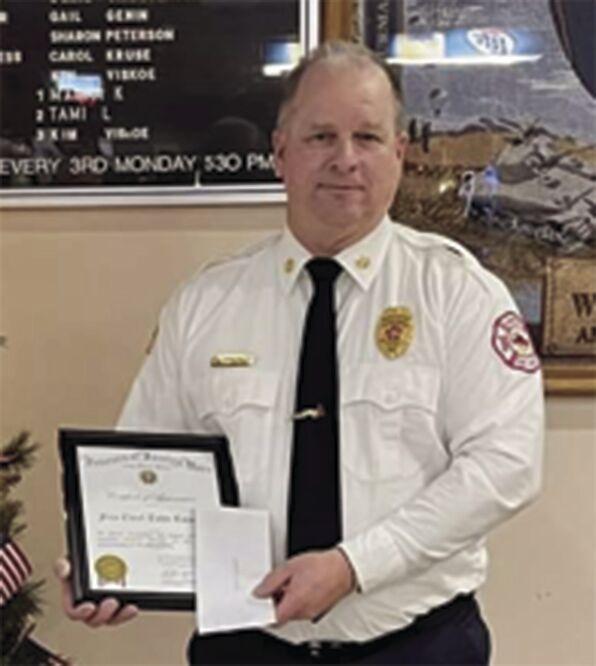 On Dec. 19, the Isanti VFW Post 2735 honored teachers and first responders at their annual Kids Christmas party from nominations received from the public.
This year the Isanti VFW, located at 410 Railroad Ave SE, Isanti, MN, honored teachers Sharon Grace from Isanti Intermediate school as teacher of the year, and Cassey Davis (not pictured) of 2nd Crown Christian School received 2nd place for the school district.
First responder Nickolas Bartz won the VFW's EMT of the year award and Cambridge Fire Chief Todd Tomczik was giving the VFW's Firefighter of the year award.
For more information about the Isanti VFW post 2735 contact (763) 444-9787.